Zombie Zombie return with Rituels D'un Nouveau Monde
Krautrock and horror disco enthusiasts Zombie Zombie will return with their second studio album next month, due out on regular home Versatile Records and entitled Rituels D'un Nouveau Monde.
Translated as "Rituals of a New World", the forthcoming album arrives some four years after the French duo Cosmic Neman and Etienne Jaumet released their well received debut set A Land Of Renegades, though they have more recently released a set of reinterpretations of John Carpenter soundtrack classics, snappily titled Zombie Zombie Plays John Carpenter. Both artists have successful solo careers too – Jaumet's 2009 LP Night Magic in particular is an underrated gem.
The seven track set is apparently titled in a facetious desire to reaffirm their "French Touch" and was recorded with the help of close ally Joakim at the Tigersushi boss's self styled Labyrinth studio in Paris. "Rocket No. 9" from the album has already been released – replete with remixes from French electroclash revivalist Gesaffelsteim and Joakim – and is streaming below to give you an idea of what to expect from Rituels D'un Nouveau Monde.

Versatile will release Rituels D'un Nouveau Monde by Zombie Zombie across vinyl, CD and digital formats on October 22.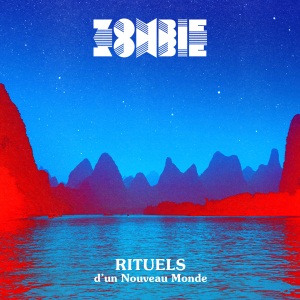 Tracklisting:
1. The Wisdom of Stones (Do you believe in..?)
2. Illuminations
3. Rocket #9
4. Watch The World From A Plane
5. Forêt Vierge
6. L'Age D'or
7. Black Paradise