Jeff Mills returns to Something In The Sky series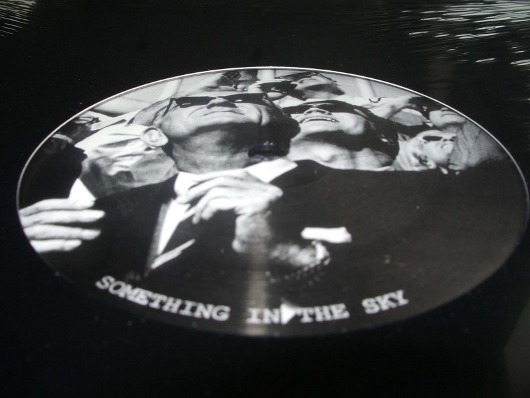 Not content with toasting 20 years of his important Axis Records imprint, Jeff Mills will soon grace us with a new entrant into his Something In The Sky series of spheric techno explorations.
Mills established the Axis offshoot Something In The Sky in late 2009, using the label as an outlet for his own UFO themed sci-fi Detroit techno which was truly complemented by some excellent centre label artwork. Mills describes the tracks as tools for ambitious and creative techno DJs and, indeed, the series has become characterised by the lack of pomp and ceremony, with the tracks containing no builds or drops, just a gentle undulation, raw instrumentation and a sense of ever increasing tension.
Having established a cultish following with seven releases in the series – which predominantly surfaced across 2010 – the label returned to action earlier this year, releasing a limited one hour mix CD of tracks from the series put together by Alkmaar based DJ Surgeles. Intriguingly, the forthcoming new edition in the Something In The Sky series – which is typically foreboding in sound – carries the catalogue number SITS 10, leaving the origin and whereabouts of SITS 09 something of a mystery.
No firm release date on this 12″ yet but we expect it to drop within the next few weeks.