DJ Nature reveals full details of Return Of The Savage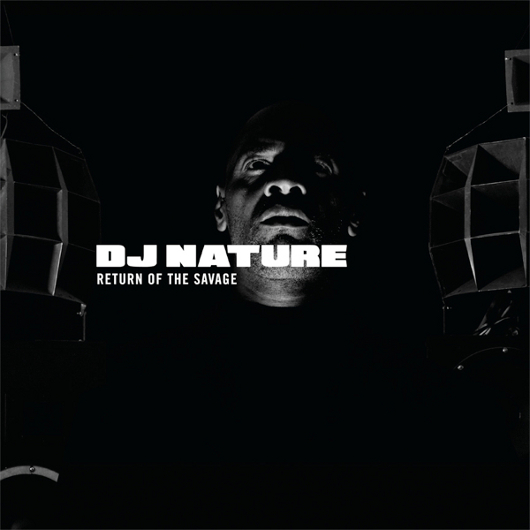 Full details have emerged of Return Of The Savage, the long-awaited debut album from DJ Nature, due for release through Golf Channel.
Otherwise known as Milo Johnson, the producer began his DJ career in the 1980s as part of Bristol's Wild Bunch soundsystem collective before moving to New York in 1989 where he began to release New York tinged house as Nature Boy. After a period away from production he returned in 2010 on Phil South's Golf Channel imprint with the updated moniker DJ Nature. His rugged approach to house production is nevertheless imbued with a soulful, elegiac touch, whilst demonstrating a dubby sensibility undeniably linked to the Bristol soundsystem culture in which he initially learned his craft.
Despite numerous 12″ singles, the album is the first in the producer's career, and has been mooted as forthcoming for some time with Golf Channel boss Phil South first alluding to it in an interview with Juno Plus last year, whilst DJ Nature himself discussed the project in more detail in the chat with Juno Plus scribe Oli Warwick last month. Having indulged in one of those rare (and costly) advance white label promos of the album, we can confirm Return Of The Savage is a brilliant execution of the DJ Nature style described above with the title track containing some particularly lethal drums.
The full release will arrive in a number of formats:  the gatefold double LP will also include download codes for the individual tracks and a mixed version, whilst the CD version comes mixed and is complemented by download codes for the individual tracks and three additional skits.
Golf Channel will release Return Of The Savage by DJ Nature at the end of September.
Tracklisting:
1. Return of the Savage
2. Tacky Stuff
3. 1970
4. Real Talk
5. Sexual Tension Scene 1
6. Sexual Tension Scene 2
7. The Yearn
8. With Your Body
9. Savage Reprise