Melody's Echo Chamber album due on Weird World Record Co.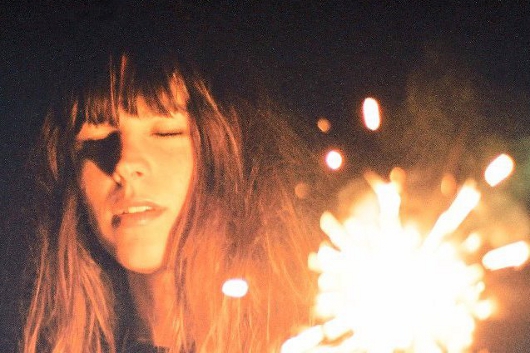 Weird World Record Co. continue to live up to their billing with the news they are preparing to release an album from French artist Melody's Echo Chamber.
Melody's Echo Chamber is the brain child of coo-voiced Melody Prochet, a classically trained musician and songwriter based in Paris whose heavily psychedelic, echo-laden style of music – which Prochet claims is inspired equally by Debussy and Spiritualised – makes the project's name seem all too appropriate. Her self titled debut album is slated for release on the recently established Domino offshoot Weird World in November, and it makes for little surprise that Kevin Parker, frontman for the psychedelically inclined Australian band Tame Impala was involved in the recording process.
The pair apparently met on tour whilst Prochet was in the band Narcoleptic Sleepers and having established a chemistry, elected to work together on the material that forms Melody's Echo Chamber. The duo recorded and mixed the majority of the album in Parker's Perth studio before Prochet finished the album solo at her grandparents' beach house in Cavalière, France. A superbly colourful video directed by Laurie Lasalle for the opening track "I Follow You" recently premiered and should give you an idea of what to expect from the forthcoming album.
Weird World Record Co. will release Melody's Echo Chamber by Melody's Echo Chamber on November 5.
Tracklisting:
1. I Follow You
2. Crystallized
3. You Won't Be Missing That Part Of Me
4. Some Time Alone, Alone
5. Bisou Magique
6. Endless Shore
7. Quand Vas Tu Renter?
8. Mount Hopeless
9. Isthatwhatyousaid
10. Snowcapped Andes Crash
11. Be Proud Of Your Kids