Steve Moore preps Light Echoes LP – stream lead track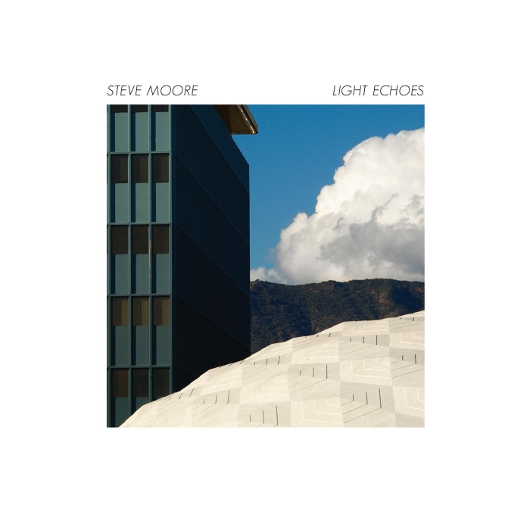 Next month sees the release of Light Echoes, a new album from American soundscaper Steve Moore which arrives via the Washington DC based imprint Cuneiform Records.
The forthcoming six track set is described by the label as 70 minute long contemporary electronic meditation on the Cosmiche sound pioneered in 1970s Germany and is the third album the producer has released this year following Brainstorm, the collaborative LP with Majeure, aka his Zombi cohort A.E. Paterra, and Burning Feeling, the album released on Prins Thomas' Internasjonal label under his Lovelock alias.
Speaking on the conception of the album, Moore reveals in a press release that an obstacle in attempting to re-translate his analogue music for a live audience proved to be the inspiration for how he would approach Light Echoes: "After a couple years of awkward, laptop-driven live sets, I realized I was doing it wrong," Moore explains. "I was looking at these shows only from my perspective, too concerned with how I could re-produce my songs live to realize that these songs didn't work in a live setting anyway. I thought about what I, as a member of the audience, would enjoy, and came to the conclusion that 'songs' are basically the last thing I want to hear when I see a guy bring a bunch of synthesizers on stage. I want to hear sounds. I want to hear what those synthesizers can do. Which brings us to this new album."
The six tracks were recorded entirely by Moore himself using his rack of synthesizers and associated gear in his home studio, finsihing the tracks in either one or two tracks on six independent days spread out across the course of a year and as you can hear from the opening track, available to stream or download below, Moore's intentions to explore the sounds a synthesizer can make are fully explored. Along with this album, the New York based Moore has 12″s due on two of our favourite labels right now, with the Panther Moderns EP for L.I.E.S. apparently finally set to drop in the coming weeks along with the two track Zen Spiders record for Future Times, which was featured in that label's recent podcast for us.
Cuneiform Records will release Light Echoes by Steve Moore on September 2.
Tracklisting:
1. Tyken's Rift
2. Light Echoes I
3. Aldebran Exchange
4. Light Echoes II
5. Protomorphosis
6. Ancient Shorelines II