Norman Nodge mixes Berghain 06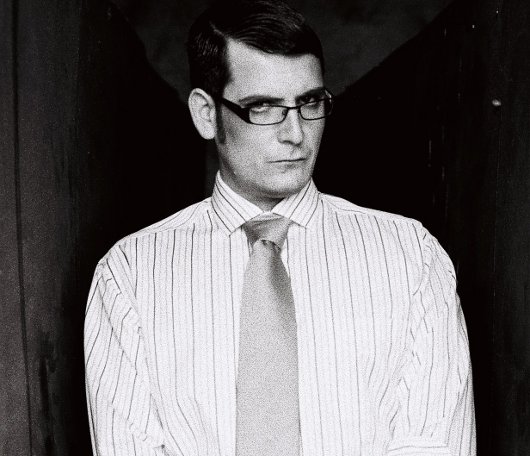 The details surrounding Norman Nodge's Berghain 06 mix CD have emerged.
As Resident Advisor report, the Berghain DJ and club lawyer, real name Norman Noczinski, will follow in the footsteps of André Galluzzi, Len Faki, Marcel Dettmann, Ben Klock and Marcel Fengler in helming the Berlin club's ongoing mix series. He maintains a significantly lower profile than his Berghain and Panorama peers, and happily admitted in a 2010 interview with TEA that he leads a "normal, unspectacular, satisfied life", far removed from the jet setting global DJ stereotype.
His 19-track mix includes tracks from the likes of Oni Ayhun, Jeff Mills, Silent Servant, Juno Plus podcaster Charlton and more, finishing on the excellent Legowelt remix of XOSAR's "Rainy Day Juno Jam", released earlier this year on Rush Hour. There are also three previously unreleased tracks on the mix from Mark Broom, Patrick Gräser and Birds Two Cage. The official release party for the mix will be held at Berghain on November 10.
Ostgut Ton will release Norman Nodge's Berghain 06 on October 22, 2012.
Tracklisting:
1. Birds Two Cage – Gase
2. Oni Ayhun – OAR 002-B
3. Mokira – Manipulation Musik (Redshape Tape Dub)
4. Patrick Gräser – From Foreign Territories
5. Hauntologists – Untitled (B1)
6. Staffan Linzatti – Morning
7. Jeff Mills – Keeping Of The Kept
8. Silent Servant – Untitled (A1)
9. DJ T-1000 – Metra
10. The Nighttripper – Tone Explotation (Planerary Assault Systems Remix)
11. Charlton – Black Slong
12. Architectural – Looking Ahead
13. Mark Broom – Vault 5
14. Ctrls – Socket
15. Chancellor – Roundabouts
16. Tim Taylor & DJ Slip – New York Minds
17. El Gato #9 – Coefficient Of Friction (Monty Luke Back Catalogue Remix)
18. Radioactive Man – Nastyradio
19. Xosar – Rainy Day Juno Jam (Legowelt Remix)