Bambounou readies album for 50 Weapons
French producer Bambounou will release his debut album Orbiting on Modeselektor's 50Weapons label later this year.
The LP has been slated for release in November, and will be preceded by a three track teaser EP entitled Cobe, this month. The producer, real name Jéremy Guindo-Zegiestowski, is at the pointy end of a new school of French electro and bass talent, having released EPs via fledgling labels ClekClekBoom and YounGunZ Entertainment.
His biggest release to date however came via Teki Latex and DJ Orgasmic's Sound Pellegrino Crossover series, in which he collaborated with veteran Tigersushi boss Joakim on three tracks. The experience proved to be something of an eye opener; Guindo-Zegiestowski had previously only produced music using a laptop before stepping foot into Joakim's studio, which is by all accounts littered with drum machines. He has also been in the studio with French Fries and Teki Latex, turning in remixes of Bart B More and Myrryrs respectively.
Being signed up to 50Weapons serves further notice of his growing stature – the prolific sub-label of Monkeytown has already released four LPs in 2012, from Addison Groove, Phon.O, Benjamin Damage & Doc Daneeka, and, most recently, German techno don Shed.
50Weapons will release Orbiting by Bambounou in late November on 2xLP, CD and digital formats. The Cobe EP will be released on August 17.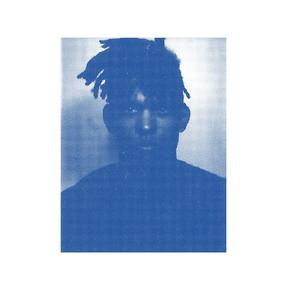 Tracklisting – Cobe EP:
A1: Chrome
A2: Mass
B1: Deepstaria