Daphni album JIAOLONG set to drop in October
The ever chameleonic musical path of Dan Snaith will take another interesting turn with the news the Canadian producer will release JIAOLONG, a full album under the Daphni moniker.
Formerly working under the Manitoba and Caribou names, Snaith has recently fully embraced the world of sweat filled clubland as Daphni, releasing music across his own Jiaolong imprint as well as Amazing Sounds, Text and Resista, while also delivering some astounding remixes for the likes of Hot Chip, Emeralds and Carl Craig's No Boundaries. While it might seem uninspired to christen your album after the label it's getting released on, the forthcoming JIAOLONG does at least appear to be a blend of previously released Daphni tracks such as the all conquering "Ye Ye," "Ahora" and "Jiao" and some all-new material (take note Mr Hebden).
According to Pitchfork, a modular synth that Snaith built features prominently throughout, while an accompanying press release has Snaith revealing a new found love for the art of DJing was intrinsic in his approach to the Daphni album, stating that "in contrast to live concerts where bands predictably string together the songs from their most recent album, DJs have the potential to blindside you, be genuinely surprising".
He goes on to blast the "mind-numbing predictability of the EDM barfsplosion currently gripping the corporate ravesters" while referencing a "small world where dance music lives up to its potential to liberate, surprise, and innovate". A recent excellent back to back session with Floating Points on the Boiler Room seemed to affirm Snaith's new found appetite for DJing.
Jialong will release JIAOLONG by Daphni across Double LP, CD and digital formats on October 8.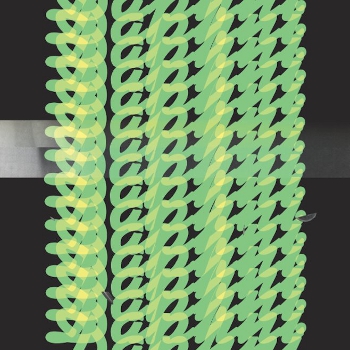 Tracklisting:
1.Yes, I Know
2. Cos-Ber-Zam – Ne Noya (Daphni Mix)
3. Ye Ye
4. Light
5. Pairs
6. Ahora
7. Jiao
8. Springs
9. Long