Freerotation: 5 Must See Acts
Having grown from a small and thoroughly intimate party into a slightly bigger, thoroughly intimate party, Freerotation is looming on the horizon with one of it's weightiest line-ups to date. We've waded through the considerable talent on offer at Baskerville Hall this year to try and ascertain which choice acts are no less than unmissable.
For any fan of deeper shades of house, techno and the bass music melee, the line-up is always a mouth-watering one, bolstered no end by the exploratory nature of the event which seems to encourage the artists to go that extra mile in view of a clued-up crowd that respond to experimentation. Aside from our top tips for the three day event, there's a silly amount of talent in the form of DJs, live acts and VJs that will be rumbling the walls of the mansion (and a healthy dose of the surrounding countryside as well). After all, who could resist the Motor City charms of Mike Huckaby, the spectacular future-jack of John Heckle, the otherworldly drive of Kassem Mosse, the jagged bump of 2562, the multi-faceted mechanics of Team Hessle Audio, the… we could go on for another 5,000 words.
As such, it's not easy to pick out a few tips that stand above the rest, but these five acts have a particular aura around their scheduled appearances that can't be argued with.

Pacou
Arguably raising the most eyebrows at the top of the artist listings is German techno veteran Pacou. Not exactly a household name in the UK, nevertheless the Tresor staple has been doing his thing since day one of the European dance music explosion. His sound is a tough, primal kind of techno that fits logically within the legacy of the club and label he readily calls home, that looks set to shake up the smoother funk of many artists at Freerotation.
He was a particular choice for FR organiser Steevio due to his approach to performance. As a flag-waver for genuine live techno, you can expect unforgiving rhythms to get pounded out of his equipment with an old-skool, tweaking on-the-fly vibe.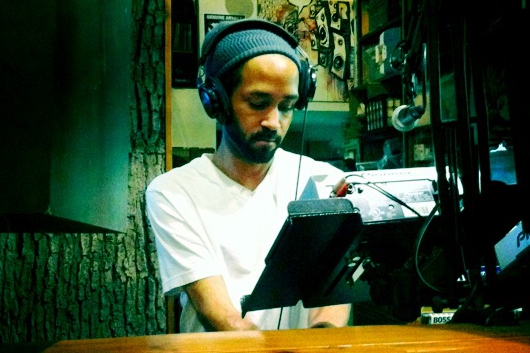 Joey Anderson
The New York resident is just starting to reach the surface over here, and his appearance at Freerotation has extra gravity after making an appearance on residents Leif and Joe Ellis' newly minted Until My Heart Stops imprint. Coming from the same school of thought as DJ Qu, his tendencies are towards that hinterland between house and techno where spirituality and psychedelia merge with an alluring darkness. It's an unconventional way that rewards the patient listener, but that's not to say it doesn't pound where it counts.
If his records are anything to go by, his debut UK appearance should be an arcane journey for all those that can lock into his way of thinking.
Magic Mountain High
Recent Juno Plus interviewees Magic Mountain High have been on a relentless quest so far in 2012, taking their freewheeling improvisational bonanza all over the shop and leaving no-one guessing. The three artists involved all know Freerotation well; Juju & Jordash performed an incendiary live set at the climax of 2010's festival, while Move D has managed between three and five appearances every year since the beginning.
That pre-existing connection coupled with an expectant and jubilant crowd should feed directly into the unplanned energy of their hardware performance, which can only bode well for a call-and-response result to ensue. Whatever time of day (or night) they get scheduled in (the line-ups tend to stay vague until the time at hand), MMH have the malleability to fit smoothly into their surroundings for what should be an electric experience.

Livity Sound
In the spirit of celebrating live performance, Livity Sound makes for another logical next step at Freerotation. Since debuting earlier this year, the Bristol super-trio of Peverelist, Kowton and Asusu have been smacking crowds upside the head with a forward-step that could only come from such inquisitive minds.
The accompanying label releases have all the signifiers; a healthy intravenous drip from the sound-system culture of their hometown, the jagged rhythms of the dubstep fall out, but propelled with an energy and adventure that could only belong to techno. With many of the hits (is it too early to call them that?) receiving a live airing and editing, alongside swathes of fresh material that continues the same thrilling trend, Livity present one of the most exciting prospects for where dance music both live and recorded could be heading.

DJ Bone
The unsung hero of Detroit techno has a ranging, roller-coaster history with Freerotation. Originally booked to play in 2009, over-zealous authorities at Cardiff airport turned the man away after landing, but full credit to both festival and artist, he returned triumphant the following year to make amends and provided one of the peak moments of the weekend.
Taking an angle that could only come from the Motor City, Bone works three decks gracefully, never putting a foot wrong as a relentless 130 bpm kick hammers out underneath a myriad of records from house to Motown, all flung into the mix in what looks devil may care but sounds pitch-perfect. It's delirious, unforgiving techno at it's most captivating.
Header image by Matt Bimpson