Scratching The Surface Pt. 4
"There are bands that have been acting ruthlessly in the shadow for years, in a completely confidential manner, then one day chance (but does chance exist?) makes you find one of their recordings, listen to it, and at that moment you could kick yourself for not having discovered these soundscapes earlier and you try to find all of them."
The above paragraph forms the opening words from an illuminating article featuring French band In Aeternam Vale, originally published in Douche Froide magazine back in 2002 and more recently republished by the Minimal Wave label to provide some context for their latest offering based around the hugely prolific and diverse synth act from Lyon, France. Described by Minimal Wave as their favourite French act, the recent LP and 12" of In Aeternam Vale material follows an eponymous collection of tracks released back in 2009. Focusing on the band's vast number of cassette only releases during the mid to late 80s, it is the B Side from the 12" edition of Dub Under Brightness that provides the greatest surprise and lends the biggest credence to what that article was saying. "Highway Dark Veins" came described by the label as a rare techno track from 1987, which doesn't really prepare you for just how ahead of its time it is when you settle down to listen. Play it to someone unaware, and you could forgive them for blindly suggesting "Highway Dark Veins" was some unreleased gem from the Sandwell District or Something In The Sky archives – the ominous industrial tone that simmers throughout makes you wonder what reference point (if any) Laurent Prot had when producing this way back in 1987. When you consider this along with much of Minimal Wave's output was not necessarily music created for mass cultural consumption, it makes "Highway Dark Veins" all the more fascinating for how compatible it is with much of modern techno.
The notion described by the Douche Froide article regarding discovering one artist's body of work can also be ascribed more widely to the work Veronica Vasicka's label is doing. The desire to dive into the Minimal Wave back catalogue this writer felt after being exposed to the inaugural Minimal Wave Tapes compilation was palpable, and it's probably a feeling many can relate to. Alongside Minimal Wave other labels have been making notable strides to ensure that forgotten synth based sounds from days gone by are documented retroactively, with the Rome based label Mannequin maintaining a presence on the synthwave scene with recent reissues of UV Pop and Central Unit, while London label Angular Recording Corporation delivered a quite exquisite Record Store Day edition of the Eleven Pond classic "Watching Trees" which previously featured on their own Cold Waves + Minimal Electronics compilation of a few years ago.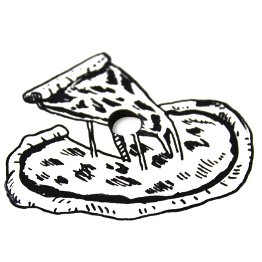 Moving away from the realm of synthwave, but sticking with the theme of musicians that have seemingly been developing a wholly devastating sound in the shadows (albeit in a shorter timescale than In Aeternam Vale), we come to the recent manoeuvres from L.I.E.S. Since its emergence in 2010 under the tutelage of the uncompromising Ron Morelli, the label has helped establish previously unheralded artists like Jason Letkiewicz, Willie Burns, Xosar and Steve Moore, whose music alongside Legowelt's contribution has perhaps miscast L.I.E.S. as focusing solely on throwback analogue house in some people's eyes. In the highly recommended interview that accompanies a mix for Little White Earbuds Morelli was quick to position the label as being linked to his own non linear DJing style and the recent additions of yet more unknown yet clearly talented musicians have seen L.I.E.S. blossom into a label that reflects it.
You have to dig deep to find out the stories behind artists like Svengalisghost, Bookworms and Jahiliyya Fields, but each has seemingly been refining their own distinct sound that shifts the focus of L.I.E.S. in all new directions far removed from the somewhat tepid deep house waters so many seem to be occupying these days. Soon to drop across double LP, Unicursal Hexagram is described as new age music meets Throbbing Gristle. Little is known of Jahiliyya Fields beyond being a long term musician friend of Morelli's, while Svengalisghost is the new moniker of the Chicago fixture formerly known as Below Underground. Falling under Morelli's radar in 2007 long before L.I.E.S. was a going concern via their mutual friend, fellow New Yorker Porkchop, the music of Svengalisghost can be aligned to the rewired minds of Traxx, Hieroglyphic Being and Marcus Mixx yet still retains its own distinctly murky and extreme sonic tone across the three tracks on Mind Control.
Recently transplanted to NYC from San Francisco, Bookworms aka Nik Dawson, debuted on the L.I.E.S. white label series with two stylistically varying tracks that present him as another individual who has been quietly biding his time and waiting for the right label to give him the exposure his music deserves. Intriguingly it features a track in "African Rhythms" that has been lying in digital dormancy since 2008. Essentially a reimagination of Daniel McCormick's Mi Ami track of the same name, "African Rhythms" was adopted by the UK Funky scene at the time still sounds magnificent today and is complemented by a truly mind bending concoction on the A Side. It's hard to even attempt to describe the sounds that go on in the relentless surge towards ecstasy that is "Love Triangles", a track that trudges gloriously through knackered house in a manner that has you slipping that record needle all the way back several times over.
Long term advocates of dance music and its labels, producers and DJs across its many forms are rightly bemused by the present mainstream dumbing down and commercial rebranding in huge capital letters as EDM, but not enough of these people are actively looking to push things in exciting new directions at their end of the tipping scale. Gratifyingly, L.I.E.S. belong among those few that are doing just this, and closer to where this writer calls home there are a sprinkling of interlinked groups whose own approach to releasing music can be viewed as similarly uncompromising. In the inaugural edition of this column, the In Plain Sight label overseen by Andy Blake was touched on briefly and this long term advocate of theUKunderground continues to inspire those around him, with a recent contributer to both In Plain Sight and World Unknown in Semtek making confident strides with his own Don't Be Afraid label. Along with the asparagus themed Spargel Trax imprint my colleague Scott Wilson waxed lyrical about in the last Scratching The Surface, Don't Be Afraid have launched another thematically interesting sideline in Don't Be Afraid Dubs which sees them aiming to pair a house dub from a UK based producer with a techno flavoured remix from a US counterpart, in this case Claws For? and Gosub. Both participants in the debut release aren't as well known as they should be, and the concept is evidence of the label attempting something more interesting than the over worn hand-stamped, anonymous white label techno approach that so many seem content to plunder.
Along with his curatorial role within Don't Be Afraid, Semtek's own production work is worth focusing on too, with his latest release finding home on Awkward Movements, yet another label whose wide reaching approach to releases is matched by the dedication and effort that goes into each. "Bento" is a delightfully loose house production that seems blessed with improvised touches and a rough hewn percussive swing reminiscent of Martyn's last album. This release is made all the more memorable by a brain melting 12 minute self-styled Decompression Dub from Scott Fraser, which gleefully demands repeat listens in a manner similar to the Bookworms production mentioned previously. Fraser is a veteran Glaswegian producer with late 90s techno form on Black Nation who is now seemingly an integral cog in the machine funk emitting East London studio of Andrew Weatherall, and his production exile has ended in real style. Along with this remix, Fraser has recently dropped that bumping remix of Virgo Four alongside Capracara, delivered an EP for Headman's Relish imprint and contributed to the World Unknown label. The latest release from World Unknown demonstrates that the label's reach and influence stretches far beyond the South London railway arch the club night takes place in, with two tracks from Newcastle, a city that doesn't necessarily stick out when it comes to English musical heritage, especially of the electronic nature. Despite this, both the previously unheralded Emile Strunz and the trio behind Last Waltz have provided productions blessed with those idiosyncratic touches that you expect from this blossoming label – personally this writer loves a cheeky bit of Akira sampling.
We end proceedings with Omar S, a producer whose tireless energy makes him almost impossible to keep up with, and is perhaps the modern day epitome of what the quote that opens this article refers to. Having been introduced to the FXHE discography relatively late, there's almost a sense of trepidation at attempting to dive into the historical work of Omar S and his associates. What makes it more daunting is the prolific groove we currently find FXHE in, with the label releasing wildly varying forms of techno, and few could have predicted the latest release. The S E X Remixes 12" is shrouded in deception, with no clue as to the original version of "S E X " and seemingly mythical acts like Conant Garden Posse, Dick Tease, AOL and Mack & Bewick credited on the record and a different listing provided on the FXHE site. Given that two of these names reference places within Detroit its likely this is just Omar S having his fun, something which translates to the music which is playfully the most confident display to date of Omar S' studio work alongside vocalist L'Renee and Aaron "Fit" Siegel, the proprietor of Fit Sounds and Distribution and is undoubtedly this writer's favourite in the sizeable FXHE canon.
Tony Poland