Big Strick prepares second album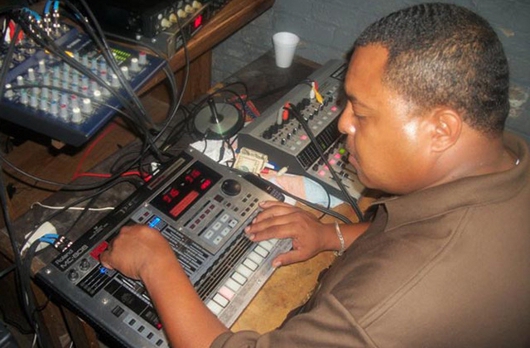 Big Strick, the dapperly dressed cousin to FXHE boss Omar S, will release his second album next month and it's set to be a family affair.
After coming to prominence with a few select releases for FXHE in 2009, Big Strick went on to establish his own label 7 Days Ent, which has acted as a conduit for all his subsequent material to date, including his debut album Detroit Heat. The presence of Omar S on the new album, bizarrely titled Resivior Dogs, is of course big news with the cultish producer collaborating with Big Strick on the aptly titled "Family Affair" – which is not a Sly & The Family Stone cover in case you were wondering.
But the 12 track album also features contributions from Strickland family member Generation Next, a 16-year-old whose talents were first revealed on "Bloodline", a track from the recently released Alpha & Omega 12″ on 7 Days Ent, and the label has also secured a rare appearance from former Submerge and Metroplex artist Reckless Ron Cook, who contributes to the rattling, electrofied "Night Moves".
7 Days Ent will release Resivior Dogs by Big Strick on June 21.
Tracklisting:
1. And Then There Was Man
2. Armed & Dangerous
3. Code 1
4. Days Gone
5. Fallout
6. Family Affair
7. Metro
8. Night Moves
9. Reese Cup
10. Sequence 11
11. SlowRider
12. Windsor Nights