New A Made Up Sound due on Clone Basement Series & 50 Weapons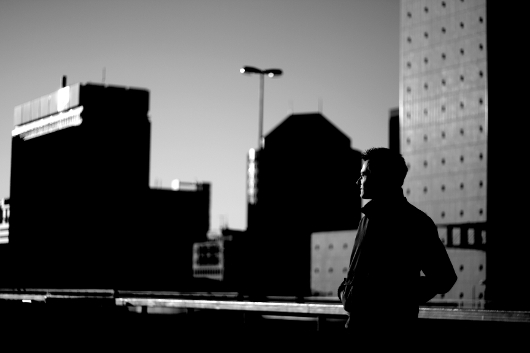 Clone have tapped up ace Dutchman Dave Huismans for some all new material under his A Made Up Sound moniker for their all conquering Basement Series.
As A Made Up Sound, Huismans was one of the first names to contribute to the series after it was established back in 2009 with the four track Archive EP, and in the subsequent period the Clone Basement Series has gained a reliably incendiary reputation with memorable releases from Mike Dehnert, Untold, Dexter and most recently the legend that is Alden Tyrell, whose two track Rush/ TNTUS  12″ was as fierce as it was unexpected.
With last year's exemplary 12″ Take The Plunge, the Berlin based producer released perhaps the definitive statement of his approach to music under the moniker A Made Up Sound with garage-inflected techno rhythms swamped by a heavily pressurised wall of syncopated drill-like samples chopped and distorted beyond all recognition. Seemingly the forthcoming CBS release doesn't attempt to reenact this; instead Archive II contains two tracks that are described by the label as his "most banging, straight-forward club material to date". Exactly what you'd expect from a Clone Basement Series release then.
Update: It would seem that perrenial zeitgeist riders Modeselektor have also squeezed some new A Made Up Sound material out of Huismans with the below track "Adjust" set to drop on 50 Weapons at the start of July.