The myth of Rave is revealed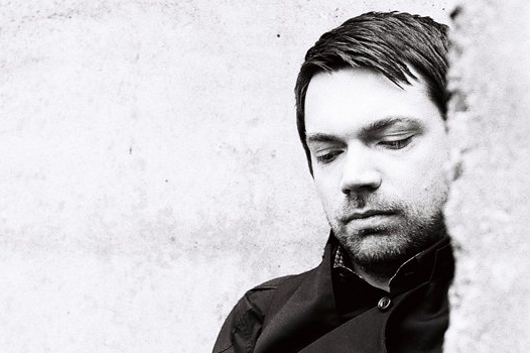 Yesterday XLR8R reported news of a new Shed 12″ appearing out of the blue on the rarely used Power House imprint.
The full story of one of this year's most mythic records can be traced back to March, with the arrival of an anonymous coffee-stained white label entitled simply Rave appearing at Hardwax HQ and promptly selling out amid unconfirmed rumours the man responsible for the two tracks was Rene Pawlowitz. In the subsequent period, the record quickly achieved something of a cultish status, becoming a record bag mainstay of those lucky enough to have snagged a copy from the Berlin record shop as well as falling prey to some opportunistic Discogs sellers who were at one point offering the record for sale for around €300.
Throughout all this, the identity of the producer remained a secret, with techno's Matt Berry lookalike Pawlowitz the most likely candidate despite people claiming the two untitled tracks didn't sound "Shed-like." It has now emerged that Pawlowitz was responsible for the both "Rave" and "Do It Yourself" under the respective Head High and WK7 aliases. The Head High moniker was first seen in 2010 on the incendiary It's A Love Thing 12″ – the Piano Invasion in particular was utterly bonkers – while WK7 was unveiled later that year on The Avalanche, both of which were released on the Power House label. Since then Pawlowitz has been commissioned to remix 2562 and Joy Orbison as Head High, with the latter effort set for release soon via the Hinge Finger imprint.
The news comes at a time when Pawlowitz is seemingly operating at the heights of his production powers with numerous different projects on the go and with a highly anticipated third Shed album due in the coming months for Modeselektor's 50 Weapons imprint.
Tracklisting:
A1. WK7: Do It Yourself (Original Mix)
B1. Head High: Rave (Dirt Mix)