International Feel prepare the return of Locussolus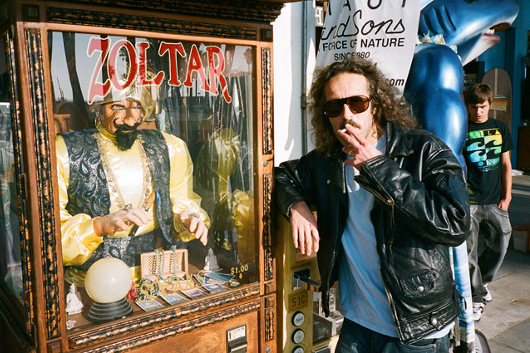 From the picturesque expanses of the Uruguayan coastline comes the news International Feel have coaxed some more Locussolus emissions from the legendary DJ Harvey.
First arising on International Feel with the Tan Sedan 12″ back in 2010, the Locussolus project went on to release numerous EPs for the label, culminating in the debut self titled album released last summer, while the likes of Andrew Weatherall and Lindstrom & Prins Thomas were called on to provide some memorable remixes.
The forthcoming three track releases is the first Locussolus material from the perma grinning Los Angeles resident since that album and is dominated by the A Side "Berghain," a near eleven minute mind bending ode to the Berlin nightclub of the same name. The story goes DJ Harvey was inspired to pen the track after getting lost in the darker corners of Berghain in the period after his set finished – a familiar experience for anyone that has ventured there we are sure. Complementing this is "Telephone," a more familiar jaunt through sun kissed disco that utilises the vocal talents of Locussolus album contributors Sam "not that" Fox and Tara "neice of Tom" Selleck.
International Feel will release Berghain by Locussolus on July 9.