Scratching The Surface Pt. 3
The third instalment in our Scratching The Surface series sees Scott Wilson investigate the raw strands of electronic music emanating from the Livity Sound, Clone, Skudge, Spargel Trax and Third Ear camps in recent weeks. Scroll down to listen to a mix Scott has compiled to accompany the piece.

The loose thread running through this month's column is a term I've been noticing increasingly over the past few months: "raw". It's a term I've seen being used to describe house and techno, but it's not exactly a new thing. The "raw" sound is perhaps best suited to techno – early Detroit productions were defined by that early analogue driven sound through necessity more than anything  – but our idea of what constitutes current techno is largely driven by the hyper-clean lines of the Berghain sound, and other fairly minimal, computer driven aesthetics that have an inclination towards the po-faced, or just plain awful when done badly. The leading figures in contemporary techno that stand apart from this utilitarian sound – the likes of Shed, STL and Kassem Mosse – arguably create hybrids that are neither house nor techno, and carve more robust, swung, broken productions that stand apart from the more rigid Jeff Mills school of post-Detroit techno. The term can equally be applied to the Sex Tags Mania label, Andy Stott's soporific productions (also known as "knackered house"), but, crucially, also producers whose sound is comparatively clean and concise – those using small scale analogue setups to produce lean tracks with the most sparing of elements. Of course there's a distinct difference between music that sounds like it's been water damaged and left out to dry in the sun and music that sizzles with an electric energy due to its jagged, acute texture, but there's definitely an undercurrent of music bubbling under that isn't deep enough to be deep house and not quite rigid enough to be techno – and in the case of the forms emanating from the nebulous "bass" zone – have something far more complex going on in the thought behind it than a simple collision of genres. On this note, this month's column looks at records I've loved recently for their untreated, loose-limbed, yet undeniably machine driven qualities.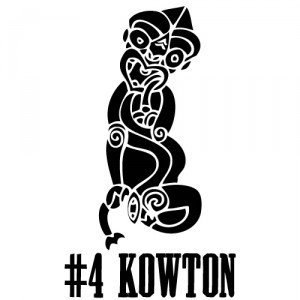 Bristol's Kowton has been exploring this sound for a while now, but originally coming from a dubstep perspective has meant that his music is suffused with a low end that betrays his heritage. Also part of the Bristol based Livity Sound triumverate with Asusu and Peverelist, their imprint of the same name has become a buy on sight label for me, and it's primarily down to the gritty aesthetic they're developing. Although the releases are split between the three, varying wildly in genre – be it the robust WAX aping house of Asusu's "Sister", the broken dub techno of Peverelist's "Salt Water" or the turn of the century grime inspired "More Games" from Kowton – each is united by the thick layer of rusty grit that coats them. It's hard to believe that it's a mere coincidence – all three perform Livity Sound live sets together, and there's a subtle but audible difference between the Peverelist of Livity Sound and the Peverelist of Punch Drunk. But it's Kowton's latest that's really interesting; "More Games" takes the form of a lost grime dubplate thrown into a gritting machine, complete with savage claps that sound like a crunkier version of Helix's "Drum Track". "Jam01" on the flip is even more extreme – with no melodic element to speak of the track is built simply around angular mechanoid percussion and all encompassing bass, with crushed toms and rusty snares cutting through the air like a malfunctioning circular saw.
What Livity Sound are doing as a unit seems part of a developing trend among more established bass producers. As what exactly constitutes "bass" spirals increasingly out of control, and weak, R&B sampling "Hyph Mngo" clones look to become the genre's dominant form, it's becoming clear that those instrumental in creating the scene are beginning to take a step back and look inward at what exactly makes their music, and to a certain extent, their own interests, tick. The latest such producer is Night Slugs co-director L-Vis 1990, whose recent Club Constructions Vol 1 is pretty far removed from what most would regard the Night Slugs aesthetic to be. While the producer's earlier work recomposed grime and UK funky into the template for what we now largely refer to as bass, Club Constructions Vol 1 owes more to ghetto house. But the key aesthetic feature of the EP for me is it's undeniably raw quality, full of brushed hi-hats and OTT ring-modulation – and although the spirit of the music is undeniably Night Slugs, its tape-saturated, analogue sound is miles away from the neon excesses of the label's early days. "Video Drone" for instance revolves around a brutal salvo of claps and hi-hats, whose only respite comes in an elastic synth drone at the midway point – lasting for precious little time before dropping back into its rhythmic assault.
So why has L-Vis 1990 made this leap following a reasonably pop-friendly debut album? Similarities at this point can be drawn with what Gerry Read is doing. Read is perhaps the youngest and most insanely prolific example of a producer crafting this sound, with his recent EP for Delsin being his strongest. Despite a few early singles that flirted with the more established sounds of his UK contemporaries working in the bass scene, his singles for Ramp subsidiary Fourth Wave have all traded in a kind of stripped back house which now defines his sound. What's so significant about Read is how unlike his young peers his music sounds. A recent interview with XLR8R gives some kind of insight into how he arrived at the sound: "I was bored of trying to come up with post-happy-future-garage bollock step," he says. This seems pretty significant – just two years ago producers like James Blake helped to define an aesthetic that is already beginning to sound stale – and the recent EP from Girl Unit on Night Slugs, which begins with what basically sounds like an 80s electro track, suggests the label and its close-knit circle are keen to get back to what drove their initial interests in the first place, in the process distancing themselves from a tidal wave of R&B sampling imitators who might know how to make a decent facsimile of their sound, but not how to give it any soul.
That these three examples have all come out of more established ideas of "bass", be them experienced godfathers like Livity Sound or Night Slugs, or simply a young producer who got disillusioned with an overused trope, the simple fact is that these producers all know that the commercialisation of bass (and it's already happening with the likes of young, bright, club ready producers like Disclosure and in the brighter tones of Scuba's latest album) is well and truly nigh – and those who want to stay underground are having to make serious aesthetic choices about how to remain on the right side. Interestingly, it seems like the real tastemakers have been tuned into this for some time – Ben UFO's Rinse:16 mix contains tracks from STL and Kassem Mosse, while Joy Orbison and Will Bankhead's Hinge Finger chose the dusty sounds of Madteo for its first release; somehow this seems far removed from the house of bass they helped build.
Of course not all "raw" music has to come with associated genre hang-ups or be a washed out shade of brown – three of my favourite records in the last month which I would still class under the stripped back aesthetic have used the same kind of sparing elements with slightly more colourful, yet still decidedly abstract results. One such record is Spargel Trax Vol 1, the brainchild of London based imprint Don't Be Afraid, a label who only really appeared on my radar this year with multiple recommendations from friends of the singles from Photonz and Mr Beatnick. Supposedly a Record Store Day initiative released to tie in with British asparagus season with four established producers all adopting asparagus related nom-de-plumes for the record, you'd be forgiven for thinking that the whole thing is in fact just a gimmicky way of selling some sub-par offcuts. That couldn't be further from the truth. Herbaceaous' "Love Tips" is my pick of the bunch, offsetting what could be a pedestrian drum machine based 303 jam with some rough analogue melody and low-ended toms owing as much to electro as it does house – imagine Drexciya jamming with Kowton and you're some way there. Basel Piss Test's  "Slazenger's People" is another great cut, where an elastic bassline mingles with weird rave sirens. The fact that the identities of the producers are obscured only adds to the enjoyment – those with an open mind will find much pleasure here.
Not exactly house, but still constructed from the same threadbare instrumentation is the latest release on Eglo from Los Angeles based producer Gifted & Blessed (or GB depending on his mood) under his Abstract Eye moniker – which seems to trade more in a stripped back electro sound than his more soulful excursions as GB. Each of the three tracks are characterized by sizzling analogue basslines, rigid 808 beats and hazy melodies hovering on the fringes. Eglo has always traded in this kind of funk-tinged, lean sound – but while their material can sometimes wander off into jazzier territory than I am personally comfortable with (with the exception of FunkinEven), there's a effortlessly rough and ready quality to this record that puts it among the label's top releases. Similarly funky, but refreshingly sparse is the latest from South London producer Wbeeza, "Peckham Fly". With the jaunty groove of classic UKF and the raw, propulsive quality of a Model 500 track, it repeats itself to an almost maddening level across its eight minute duration, with its sonorous percussive tones offset only by blistering blocks of siren-like noise. It shares the kind of weird but precise sound design of Actress's more abstract tracks – but without the stifling atmospherics. If, like me, you've slept Wbeeza's output, this is a great place to start.
As mentioned previously, the "raw" sound is perhaps best suited to techno productions, and as the likes of Shed and Kassem Mosse gain in status the number of producers pushing this hardy, yet loose, rattling sound increases. Fitting into this bracket is Nonplus's latest from Endian – otherwise known as George Levings of erstwhile drum & bass duo Commix. "Birdhouse' is as raw as techno gets – drums that shake like a tin full of screws, offset by the occasional string sample. There's a sparing use of elements here, but unlike the likes of British contemporaries AnD, Ventress or Szare there's a refreshing rudeness at hand. It won't be for everyone, but he's not afraid to let his heritage overtly influence what he does – something which is to be commended. Another similarly rude techno record this month comes from Aardvarck on Skudge Records. Swedish duo Skudge have always sat outside what their contemporaries do – not severe enough to sit alongside the greyed out Berghain minimalism of their contemporaries across the sea, Skudge's slightly housier approach is one that's nevertheless born out of a love for analogue gear that renders their productions in sepia tones. It's interesting that they chose Dutch producer Aardvarck for their recent Skudge Records release but not altogether surprising, given the veteran Dutch producer's stripped back sound – whether he's making downtempo sketches for EAT Concrete or oddball house for Rush Hour. His record for Skudge however is extraordinary – "Yogwa" is something like dubstep, employing a massive unfiltered bassline that fills the room – but at a sluggish house tempo that lumbers like an ox. The other two tracks take a similar approach that blends elements of electro and rave, but all with that sound that unmistakably shares much of Skudge's ballsy attitude.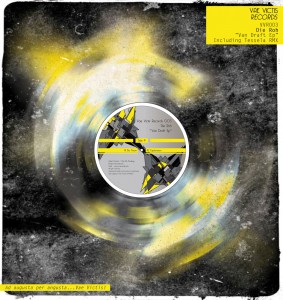 Currently unreleased, but worthy of mention for its similar attitude is the next cut on Clone's Royal Oak offshoot. Unusually for the deep house leaning sub-label, Clone have employed A Made Up Sound – responsible for one of last year's best techno tracks, "Take The Plunge", to remix Artuu's "Nuclear Funk". Otherwise known as Dave Huismans, or 2562, the Dutchman has always pushed this kind of raw hybrid sound, but this is something else: with stumbling rhythms and synths that sound like a dot matrix printer having a seizure, it's yet another reason why Huismans is a must check producer. More to the point, it's gritty stuff, with the weight and texture of a wrecking ball covered in sandpaper. It's a density shared on the third release forthcoming from fledgling label Vae Victis Records; concentrating on releases from producers working primarily in the analogue realm, the label's ethos seems directly inspired by the likes of Appointment, Live Jam Records and The Analogue Cops' Restoration label (it was in fact The Analogue Cops and Blawan who provided the debut Vae Victis release). Coming from hitherto unknowns Die Roh, it's a pretty hefty affair – with the same concrete stomp of a Kassem Mosse production, filled with unfiltered growls gnawing away at the bottom of each track, the swung, bassier remix provided by Tessela complements their sound in a similarly hard hitting fashion.
Of course we can't necessarily draw too many conclusions from these records that have been released in the past month or so – what I've described are admittedly widely disparate corners – but now that the genre debate has been left more or less redundant thanks to increasing cross pollination between scenes globally and locally, it seems pertinent to look for different narratives to help understand what might be happening next.
Scott Wilson
Tracklisting:
1. Gifted & Blessed – I Feel It In My Forehead [Eglo Records]
2. Herbaceous – Love Tips [Spargel Trax]
3. Kowton – More Games [Livity Sound]
4. Gerry Read – Crooked [Delsin Records]
5. Die Roh – Look Out [Vae Victis Records]
6. Artuu ft Gerry The Cat – Nuclear Funk (A Made Up Sound remix) [Clone Royal Oak]
7. Wbeeza – Peckham Fly [Third Ear]
8. L-Vis 1990 – Video Drone [Night Slugs]
9. Aardvarck – Yogwa [Skudge Records]
10. Endian – Birdhouse [Nonplus]