B.D.I sheds Paper Tears for Running Back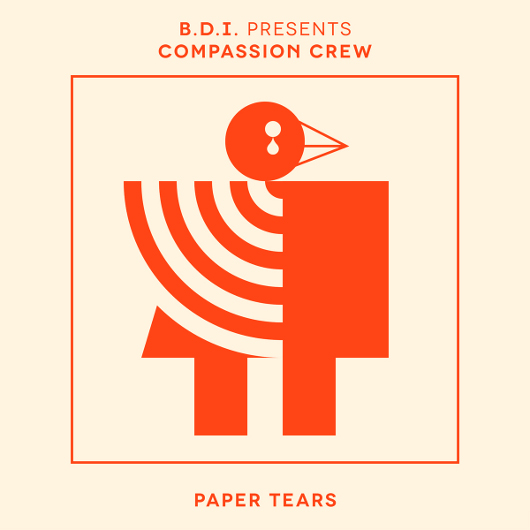 Gerd Janson's Running Back maintain their don't try and second guess us approach to the art of releasing music, turning to the somewhat mysterious B.D.I. for a forthcoming three track release entitled Paper Tears.
Hardly the most prolific of producers, B.D.I. first rose to prominence with a release on the nu jazz focused UK hub Fluid Ounce, though it's fair to say his work only surfaced on the Juno Plus radar thanks to a couple of memorable releases for Rush Hour in the 2009 released City & Industry 12″ and the more recent Decoded Messages Of Life & Love.
Given this dearth of B.D.I. material over the years, and the fact you'd have to search hard to find any sort of tangible information on him, it seems almost perfect that Running Back should elect to maintain their pleasingly unpredictable run of oddball house with the forthcoming release under the lesser used B.D.I moniker Compassion Crew. Described with typical cheek as "Vatican House", the three track release has the erstwhile B.D.I. drop three takes on "Paper Tears" with the jangly insouciance of the Tribal Tears Dub perhaps the pick of the lot.
Running Back will release Paper Tears by B.D.I on May 14.
Tracklisting:
1. Paper Tears
2. Paper Tears (Same Victories Same Mistakes)
3. Paper Tears (Tribal Tears Dub)