Matthew Herbert heads up relaunched BBC Radiophonic Workshop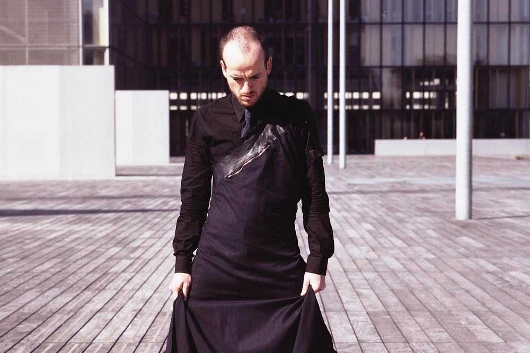 News arrives that the BBC has elected to relaunch the pioneering Radiophonic Workshop as part of The Space, a joint initiative with The Arts Council.
According to a report in The Independent, electronic music composer Matthew Herbert has called time on making music from pigs to take up a position at the head of the new venture, renamed the New Radiophonic Workshop, and is already hard at work on the unit's first commission, stating: "The first thing is to define the sound of 'The Space'. There is a black hole in the internet and that is sound."
In its original form, the Radiophonic Workshop was established by the broadcasting firm in 1958 and provided the music and sound effects for shows such as Dr Who and The Hitch-Hikers Guide To The Galaxy. Despite closing in 1998, the music of the Radiophonic Workshop has had an enduring influence on contemporary music and there have been some notable reissues of its key members' output, such as the 2003 issues of BBC Radiophonic Workshop – Music From The BBC Radiophonic Workshop from Rephlex, and, more recently, The Oram Tapes: Volume One, Modern Love's extensive foray through Daphne Oram's work via their Young Americans sub-label.
Speaking further with The Independent, Herbert fully recognises the big shoes he is stepping into, explaining that "what the [original] workshop achieved was the pinnacle of electronic music in this country, and it is all the more extraordinary given that it was conceived in the 50s." This news follows in the wake of The Space gradually making the 25,000 LPs, 40,000 singles and "many thousands" of CDs that formed the record collection of the much missed John Peel available as a browseable online archive.