Darling Farah readies debut album, Body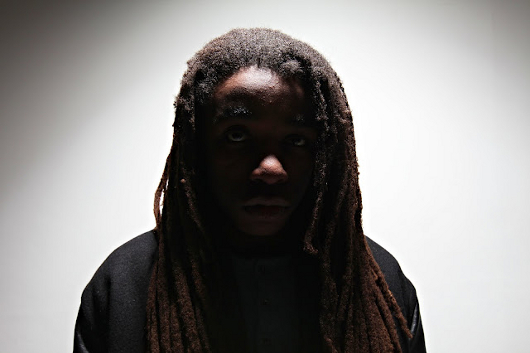 Civil Music will once again invite you into the intriguing world of Darling Farah, with the forthcoming release of the 20-year-old's debut album Body.
Sporting a head of hair Jamal Moss would be proud of, Darling Farah can lay claim to one of the more distinctive lives to date . He was born in Detroit yet spent his teenage years in the United Arab Emirates, before recently relocating to London, something which was covered in revealing detail in a feature Resident Advisor's Ryan Keeling did with him earlier this year.
News of his debut album – finished in under three months after arriving in the capital according to an effusive press release – further strengthens the working relationship Darling Farah aka Kamau Baaqi has with the London based Civil Music, having already released a series of EPs on the label over the past two years.
The eleven track album sees the producer continue to explore music that has the pulse of his hometown at its core, "traversing the Techno landscape with beautiful continuity" and exploring everything from "beatless ambience, pulsing rhythms and machinist teutonics through dancefloor beats and cyclic 4/4 to Detroit soul and dub techno", as the press release so presciently explains.
Civil Music will release Body by Darling Farah on June 25.
Tracklisting:
1. North
2. Realised
3. Fortune
4. Forget It
5. Body
6. Curse
7. Aaangel
8. All Eyes
9. Bruised
10. Fortune Part II
11. Telling Me Everything