Astrolab Recordings prepare Treasure Hunting compilation
A veritable smorgasbord of Juno Plus favourites feature on Treasure Hunting, a forthcoming compilation from French label Astro Lab Recordings which is due for release in late June.
Over the past few years Astro Lab have served up some delightful under-the-radar releases from the likes of Pilooski, Cage & Aviary, Timothy J Fairplay, Hardway Brothers and Anthony Shake Shakir without really gaining the attention they deserve.
This should hopefully change with the release of Treasure Hunting, an 18-track compilation that features tracks from some of the aforementioned artists alongside the likes of Mugwump, DJ Kaos, Comeme alumni Diegors and Ana Helder, Hivern Disc's Marc Pinol and a merry band of UK talent including Toby Tobias, Scott Fraser and Daniel Avery.
It's a further mark of Astro Lab's standing among their peers that dapper dark disco duo Ivan Smagghe and Andrew Weatherall contribute remixes along with Kompakt veterans Terranova and Throne of Blood mainstays Populette  – indeed you can hear the latter's excellent remix of rising talent Timothy J Fairplay here.
Astro Lab Recordings will release Treasure Hunting on CD and digital formats on June 25, with two vinyl samplers accompanying the release for the 12″ lovers.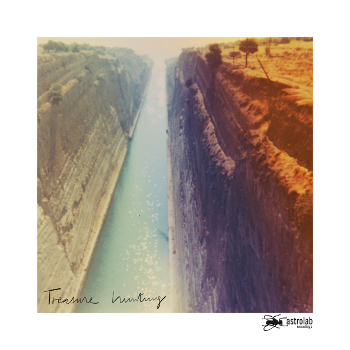 Tracklisting:
1. Toby Tobias- Sauna Fauna
2. The Deadstock 33's- Mercury Project
3. Raudive- Total Pure
4. Marc Pinol- Monotony In Germany
5. Ana Helder- Soy Canala (Ivan Smagghe Remix)
6. DJ Kaos- Flaco Rythmo (Terranova Remix)
7. Scott Fraser- Shadow Dancing (Vocal)
8. Timothy J Fairplay- Curb Your Dog
9. Daniel Avery- Time Extension
10. Timothy J Fairplay- Xylophone (Populette Remix)
11. Hannulelauri- Black Dog
12. Cage & Aviary- What Love
13. Mugwump- God Is Gracious
14. Timothy J Fairplay- Sleighride/Blizzard (Andrew Weatherall Remix)
15. Hrdvsion- For My Baby
16. Diegors- Pigpen
17. Anthony Shake Shakir- At The Bonnie Brook (Osborne Remix)
18. Hardway Bros- The Prince In Outer Space