Night Slugs usher in the return of Girl Unit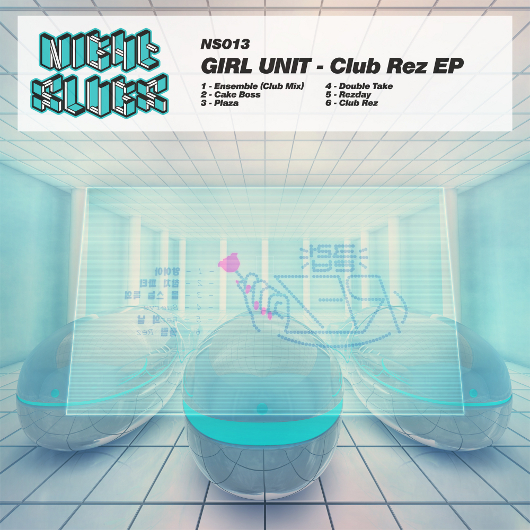 The sense that Night Slugs are slipping back into a gear similar to that which propelled their breakthrough year is strengthened with news that core member Girl Unit will return with a double 12″ EP entitled Club Rez next month.
Responsible for one of the label's earliest releases as well as one of their most prominent tracks in the shape of I.R.L. and "Wut" respectively, the forthcoming six track release represents his first substantial material for the London based label since 2010. In the subsequent period, Girl Unit has featured on the White Label offshoot alongside New York based affiliate Kingdom and had the honour of Dirtybird boss Claude Von Stroke remixing the aforementioned "Wut" twice.
Further notice of his enduring studio prowess has been served by an array of impressive remixes over the past 18 months, with the likes of Katy B, Korallreven, NguzuNguzu and most recently Numbers additions Kodiak all benefitting. The news of his first original material since late 2010 is most welcome then, especially when it comes spread across two slabs of white vinyl and is described as "six brand new transcendental club tracks" of the producer's "most advanced material yet".
Intriguingly, the name of legendary New York City based producer Jellybean Benitez is a prominent reference point on the press release, and the EP comes replete with the above truly magnificent art work done in collaboration between 3D artist Sina Taherkhani, Night Slugs boss Alex Sushon and Girl Unit himself.
Night Slugs will release Club Rez by Girl Unit on May 7.
Tracklisting:
1. Ensemble
2. Cake Boss
3. Plaza
4. Double Take
5. Rezday
6. Club Rez