Larry Heard remixes Tom Trago for Rush Hour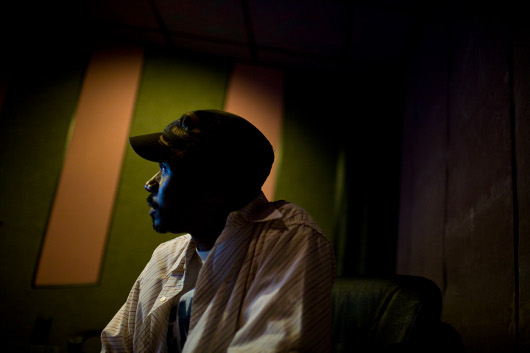 The mighty Rush Hour have unveiled yet another star-studded release: this time Larry Heard, KiNK and Linkwood have been called on to remix label stalwart Tom Trago.
The Iris Remixes 12″ sees all three producers tackle material from Trago's 2011 album for the Dutch imprint. Larry Heard – also known as Mr Fingers, one of the forefathers of Chicago House – has remixed "What You Do", which features the vocal talents of another Windy City legend, Tyree Cooper. Highly respected Scottish producer Linkwood has remixed "Being With You", while Bulgarian 303 botherer KiNK has turned into two reimaginations of "What You Do" to round off an impressive EP.
Some of electronic music's biggest names, including Carl Craig, Ricardo Villalobos and Theo Parrish, have already joined the Rush Hour stable this year, but the arrival of Heard remains a significant coup. The release also arrives in the midst of a prolific year for Trago; in addition to having the Actress remix of his timeless "Lost In The Streets Of NYC" reissued via Rush Hour's From The Vaults series, the Amsterdam dweller also recently released the latest Alfabet release in collaboration with Awanto3.
Rush Hour will release Iris Remixes in May 2012. You can listen to clips of all four tracks via the Juno player below.
Tracklisting:
1. What You Do (feat. Tyree Cooper) – Larry Heard's Fingers Dub Mix
2. Being With You (Linkwood Remix)
3. What You Do (feat. Tyree Cooper) – Kink's Vocal Remix
4. What You Do (feat. Tyree Cooper) – Kink's Instrumental Remix
Photo by Matthew Williams