Traktor Kontrol F1 & Traktor 2.5 unveiled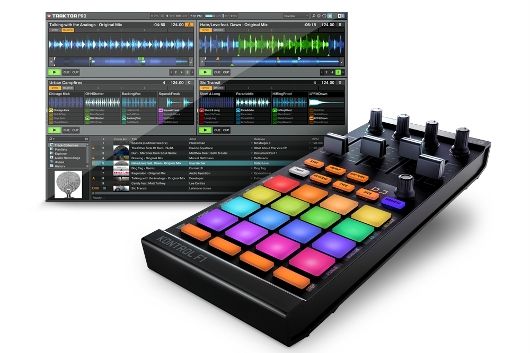 Native Instruments have announced details of the latest addition to the Traktor Kontrol family, the F1, along with a major update to the Traktor 2 software.
Touted by Native Instruments as the "ultimate remix controller", the F1 works in conjunction with the Traktor software's latest update, which adds "Remix Decks" to Traktor's standard virtual decks. These can be controlled like regular track decks, allowing the user switch between up to 64 tracks, loops and one-shot samples on each deck. The F1 controller allows full control over this new element, with each controller allowing control of four of these remix decks at a time, with four faders, four filter knobs, and sixteen multi-colour pads for triggering samples, as demonstrated in the video below.
Of course the idea of sample based DJing is nothing new – people have been using Ableton and other systems for years to do much the same thing, but Traktor seem to have put a bit more thought into integrating it with a well designed interface. Visual feedback is obviously a key part of this – changing sample pad colour on the hardware will update the software to display the same colour, something that makes the F1 stand out among the competition. The remix deck slots can also be routed through Traktor's FX units, and the controller also comes with 4GB of samples and loops to sweeten the deal, spanning all the genres you would expect.
The Kontrol F1 will be released on May 30, 2012, at a suggested retail price of $279/€249. Traktor 2.5 will also be made available on May 30, as a free upgrade to existing Traktor 2 users.