Juno Plus Podcast 30: XOSAR
The 30th Juno Plus podcast comes from one of 2012's shining lights, XOSAR.
When your first two solo releases come out on Rush Hour and Long Island Electrical Systems, you must be doing something right. Ghosthaus and Tropical Cruize arrived within a month of each other, and more or less cemented XOSAR as a name to watch with a hawkish eye. The title track from the Ghosthaus 12″ on Rush Hour was particularly haunting and ethereal, described by Juno Plus scribe Frank Mitchell as " both horrendously unnerving and strangely uplifting."
Soon after these 12″s arrived we learned XOSAR was working in collaboration with Dutch producer Danny Wolfers, aka Legowelt, on the Xamiga project, and some light Google research revealed she was also a designer of considerable repute. Her Juno Plus podcast deftly mixes her own productions with some classic house (when has "Deep Burnt" ever gone down badly, after all?), and XOSAR was also kind enough to respond to some email questions we fired at her. The answers revealed the person to be just as compelling as the music.
The first mention of XOSAR (for us anyway) came when we saw a track of yours in Legowelt's mix for Juno Plus last year. How long have you been making music for and how did you get into it? You seem to have arrived with a fully formed sound.
I incurred the itch to sculpt sonic soundscapes at 16.  Craving a creative outlet in my quest to conjure emotional arousal, I downloaded fruity loops and started trying to wrap my head around software production techniques.  I abandoned it for a while and a few years later after graduating from UC Berkeley in neuropsychology, enrolled in an audio engineering program at SAE that specialized in electronic music production.  I had been trained in piano and violin for a few years as a child, but was basically starting from scratch as a producer.  Simultaneously, my friend Adeptus taught me the art of taming wild electribes and other synthetic beasts.
We spied a press pic of yours and you have a dual theme of tigers and analogue equipment going on in your studio. Tell us a bit about your studio environment and how it helps you to create.
I like to immerse myself in environments that will emit desirable vibrations to be absorbed into my creative output and myself.  This includes having plants, crystals, and symbolic representations of the elements and animals, while avoiding clutter so as not to fog my mind.  There are immense rewards of limiting sensory input to give the imagination time to process the impressions it has received.  I keep specially charged crystals around to help balance and amplify desired energy levels.  When the stage is set, my favorite production tool is my electribe(s), but I love using various synthesizers and software.  Another essential habit that helps me create is regularly immersing myself in nature, as it is proven to quiet the mind and have a restorative effect on the depleted attention spans of the modern day city human.
Your design for the Sexual Harassment EP on Citinite was one of the best record sleeves we saw last year – how long have you been doing design for?
I've been doing graphic design for more than five years, but for as long as I can remember, I've had a fascination towards powerful harmonious blends of colors, symbols, words, and pictures to convey messages, establish mental connections, invoke emotional responses, and heighten consciousness levels.  My design is usually driven by the physiological responses illicited by the visuals, i.e. if a particular color configuration has the power to summon the sound of my heartbeat to the senses, then I will usually keep it around.
You also designed the sleeve for your new Rush Hour release – was it important for you to tie in the visual element along with the title and music itself into one vision for this release? Can you see yourself doing more of this in the future?
Yes, I will design more of my sleeves in the future.  For the Ghosthaus release, I designed the forest skull image, the photo was taken by the gifted photographer Danny Wolfers (in a glorious forest notorious for high paranormal activity) and the layout was designed by the talented Marco from Rush Hour.  We thought it would be a more striking synthesis to fuse the visual idea with the music. It's important for a musician to feel that their album artwork meshes properly with their sounds, even if it's very abstract.
We are intrigued by the 'research' section on your website; what is it all about?
The research section showcases various configurations of electronic tonalities, derived from collaborations between two or more compatible creatures of analog descent, and myself.  Meandering? Maybe.  But these echoing experimental etchings never cease to acknowledge an explicit sense of the present through purely improvisational production practices.
You've been touring pretty hard recently. What have been some of the highlights of gigging in the U.S. and Europe?
One of the highlights of the US tour was the PPU/Mutual Dreaming party in NY.  No particularly interesting anecdote to insert here (except maybe that there was a girl walking around with a suitcase full of shrooms), but there was just really great vibes (hmm wonder why). Another highlight was the pilgrimage to Detroit for a New Year's Eve warehouse party.  Despite frequent power outages and excessive coldness, the party was great.  Everyone seems to take music pretty seriously there. As desolate and bizarre of a city Detroit is, there are still overwhelming amounts of genuine warmth, friendliness and creative forces in the air.
I tried to channel some of it and made a song called "Elixir Of Dreams", then me and Danny filmed the video the next day (on his smartphone) in the GM Renaissance Center and in the Detroit People Mover, riding it at least four times.  A Europe highlight was in Berlin during Fete de la Musique outdoor at "The Angry Chicken So So Angry" aka Soju Bar.  It was our friend Mo Probs' birthday party, we thought there was going to be a few hundred people but there ended up being a few thousand sprawled out over the streets.  An absurd amount of fun was had that night.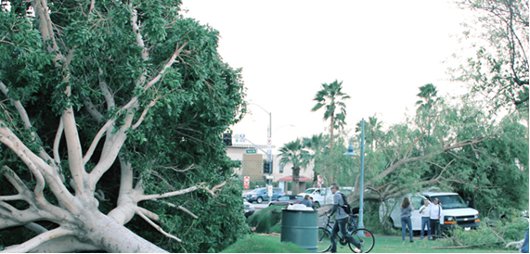 What has the general reaction been like to your performances?
The attention required by my possessive electribes for meticulous programming and pattern maneuvering coupled with the transcendence of time and space during performances does not permit me to conduct a thorough audience assessment, but I postulate a prevalent reaction being an approving bpm-synced head nod coupled with a brooding facial expression.
Your Juno Plus podcast contains an ample helping of Xamiga heat! How long have you and Danny been working on this project and where do you see it heading in 2012?
It has been in divine conception for all of eternity, but we've only recently begun to channel energies necessary to convey the cosmic forces and unlock the enigma that is Xamiga.  We went to Palm Springs a few weeks ago to absorb some of these mystical desert powers, and right as we were about to embark on an epic exploration of the extravagant exterior environment, our excitement was extinguished by the onset of a vicious windstorm, ravaging the city streets. Forced to stay indoors, we didn't have enough people to play rainy day recess activities such as heads up seven up, so we opted for music production instead.
When the storm was over, we went outside and it was as if the apocalypse had just happened and we were emerging from our underground bunker to see the aftermath. There was debris everywhere, chairs from neighboring complexes had blown over, windows were broken, trees fell over and smashed cars. The positive is that we were provided a platform to produce some pretty cool songs, one of which is present in the proceeding mix entitled "blizzard 12.21.2012". Aside from these tracks made to distract from the attacks of nature, we have a lot more that will be coming out sometime before 12.21.2012.
Tell us about the overall vibe of the podcast – where and how did you put it together?
I made it on my birthday.  In the beginning of cycles I like to plant symbolic seeds of intention for various energies I want to attract throughout the impending cycle. So, I made this mix. (Then I went to do karaoke with my frenemy Adeptus and his bodyguard Tarythyas in Oakland).
Length: 1:02:34
Tracklisting:
1. Xosar – Quiet Safari
2. Xamiga – Wolfpack
3. Xamiga – Kermit's Day Out
4. Pepe Bradock – Deep Burnt
5. Kerri Chandler – Love is Gonna Find You (Earthwatch edit)
6. Xamiga – Blizzard 12.21.2012
7. Xosar – Paranormal Detective
8. D. Downey – Tigress of the Night
9. Legowelt – Desert Palms
10. Xamiga – Oceania
11. Patrice Scott – Do You Feel Me
12. Xosar – Bangladeshi techno
13. Xosar – Dawn of the Dragons