Optimo Music: Songs From A Great City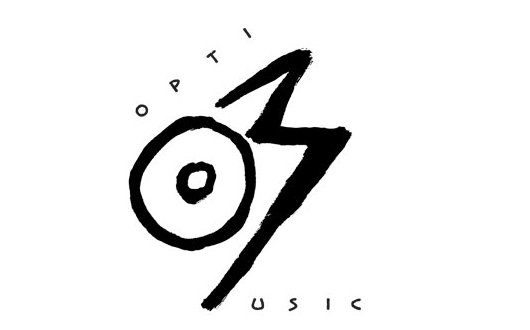 As one of the two men behind Glasgow institution Optimo, JD Twitch has seen more as a DJ than most could ever hope to. Thanks to its open musical policy and loyal following, the Optimo club night, which started at Glasgow's Sub Club in 1997, saw the rise and fall of various dance music fads and scenes, before Twitch and his DJ partner JG Wilkes eventually called time on the party in 2010. Their skills and selection talents remain in high demand, and they have relented to their own desire for a hometown party, recently announcing the bi-monthly return of the night to the Sub Club. Of course Optimo is more than just a club night and name for a DJ duo; it's a name that conjures up images of a whole musical ethos, which is why it came as no surprise when Optimo Music was born in 2009, a label which would allow Twitch (working independently from Wilkes) to indulge in his own musical taste to release records that reflect that ethos. But meeting Twitch in a café close to his Glasgow home to talk about the label, it soon became apparent that Optimo Music was just the latest incarnation of a project Twitch has been experimenting with for almost 20 years.
As he explains, the origins of the Optimo Music can be traced right back to a label Twitch started in 1993, when he was running Edinburgh's legendary techno night Pure, one which saw appearances from the likes of techno luminaries such as Richie Hawtin, Derrick May, and Jeff Mills. Going by the name T&B Vinyl, it was Twitch's first label, and one that had its roots in mutual appreciation for one of the genre's most important labels. "I was Twitch obviously, and my partner at Pure was called Brainstorm, and we were big R&S fans, so we called it T&B". The label had two sub-labels, Pi Recordings, and Subjective Sound Corps, the result of neither partner being quite able to decide what to put out. Over the course of around five years, the label put out more than 25 records, but it was not all plain sailing. "We had four distributors go bust on us, we lost an absolute fortune, and we were about £20,000 in debt so we were absolutely shitting ourselves," Twitch explains. "I'd put out this record that sold about 45 copies, so my partner said "you fucking idiot, what have you done?". However, although the release, by an artist called Agent Random, which Twitch describes as a "grinding, industrial record", may have been a commercial flop, it was Twitch's unique sense of taste that saved the pair from bankruptcy. "The record was playing in the old Rough Trade store in Covent Garden, when an advertising agency executive walked in and heard it, went up to the counter and said 'What is this music?' He bought the record, got in touch, asked if he could use it for a camera commercial". The commercial, which was for Polaroid, netted them £40,000 – divided equally between the artist and label it rescued the pair financially. "I'm amazed that they wanted to use it", Twitch explains, "but they have an advertising awards every year, and the advert won the award for the most original music. The guy who did it was a social worker, who hated his job, and as a result of winning this award went on to become a professional writer for music for adverts". It's a story that encapsulates Twitch's unwillingness to stick to the conventional as far as running a label was concerned, with the releases on his sub-label, Pi Recordings, also featuring ambient and leftfield releases from as the likes of Muslimgauze and M.P. Lancaster, and it's this direction that seems to have stuck with his subsequent label endeavours.
In 1997, the Pure club night came to an end along with the label, and Twitch relocated to Glasgow where he began Optimo with Wilkes. Despite the near financial meltdown running T&B, it wasn't something that put Twitch off, starting a new Optimo affiliated label called OSCarr in 2000: "the letters stood for 'Optimo Singles Club And Related Recordings', and we had this idea that if people came to the club 5 out of 10 weeks they'd get a voucher – if they collected so many we would press up a record and they would get a free record, but pretty soon we just realised that wasn't a very practical idea". Despite this, the pair continued to release records, albeit at a slow pace, and with a focus on local acts that would form the blueprint for Optimo Music: "We were very, very slow at putting out records, and in that whole time we put out maybe 8 or 9 records, nearly all by local acts that we'd have play at the club".
OSCarr was rebooted as Optimo Music in 2009 when Wilkes decided to let Twitch take the reins. "Running a record label has almost always been for a lot of people, a loss making experience," Twitch explains, "and eventually, Jonnie just wasn't really interested in that side of things –  he has a family, so didn't really want to risk losing money. It had also been hard when we ran OSCarr for anyone to make the connection between the name OSCarr and Optimo. So I though OK, I'm going to restart this, and I'm going to make the connection explicit – even though it wasn't the most interesting name for a label – and it became Optimo Music".
Like OSCarr, Optimo Music has become committed to releasing music from Glasgow's rich, but generally under the radar music scene. "In the first incarnation of Optimo Music that was my mandate. There's so much musical talent in Glasgow – and there's musical talent everywhere – but it's something that's very characteristic of this city in particular. For example, when Britpop was at its peak, you wouldn't really have found any Britpop bands here – people were always trying to do their own thing, and I just wanted to help support that". However, in the early days of the label Twitch's commitment to unearthing unique local artists didn't necessarily translate into sales. The first release, in early 2009 came from Glasgow act Big Ned, a project of Dave Clark (who used to collaborate with Twitch on the early Optimo remixes). Entitled "Bad Angel", the record was a brooding rock number with obvious nods to the soundtrack work of Angelo Badalamenti and records of Nick Cave. "It's something that I call swamp rock," Twitch says. "I don't know why, but it's something that seems to have a peculiar inspiration to people in Glasgow, and it's something that I've always loved". The swamp rock sound is one that can be heard in other early Optimo Music releases – for instance the demented dub infused garage rock of Older Lover, and Louise McVey & Cracks in the Concrete's fusion of rough post-punk and surreal lounge music. Under Twitch's own admission, these releases sold poorly, but putting them out is not something that he regrets. "I'm glad I released them. I know they probably didn't set the world on fire, and I understand people were probably scratching their heads, but I think a label should represent your broad tastes. Some labels you instantly think of the name and in your head you can hear the sound of that label. A label I run will never be like that because I've got interests in many different areas of music – which is a positive and negative thing".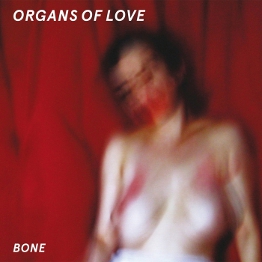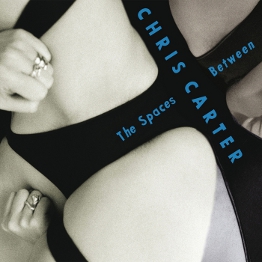 Another similarly under-performing single came from Dollskabeat, whose single "Zodiac Rising" has now been deleted from the label's catalogue, unavailable even digitally. "She wanted a contract, and part of the contract agreed that I could only sell the record for a certain period of time. So after about six months I had to stop selling it, and it had only sold about a third of the copies, so the rest of them, I have in my house. It was a shame, I think it's one of my favourite records I've released, and in some alternate universe I think it would have been a pop chart hit".
The idea of releasing music that subverts the norm is something that obviously interests Twitch. But far from being a novelty, it's something that underpins his entire musical philosophy. "It is very interesting to me, but I'm also interested in actual pop music. I just think what I usually think is pop music is maybe a little skewed to most people's idea of it. I also think that the general public are far more open minded than they're usually given credit for, but your average person doesn't really go hunting for music; they tend to just listen to music that's more or less fed to them, and the music that's fed to them tends to be simpler, straight down the line music. If I'd had a huge press machine, and marketing campaign, maybe for Dollskabeat I think I could have done something where she'd have had more success, but it was a one off record, and I don't have those resources". "Zodiac Rising" and the B-Side track "No Breaks No Sleep" are tracks that have the stylistic hallmarks of classic Italo, and even some minimal wave tracks, but Twitch is keen to distance himself from any intentional fetishisation of the retro. "It's a record that also sounds modern I think, and that's something that's always important to me in music. I don't really understand the point in trying to make a record that sounds exactly like it came from 1982 in 2011 – those records sounded like that in 1982 because of the equipment they had. That's exactly what I liked about it, it kind of fitted in with things I love from the past but it sounded very current".
Glasgow's parallel music scenes have been well represented by other key releases in the label's catalogue. The second record was from Glasgow Italo disco and Hi-NRG devotes Den Haan. Entitled Release The Beast, it was a high camp envisioning of these genres. Like the swamp rock scene that Twitch cites, there has been a disco undercurrent which has been embedded in the city's nightlife since the 80s. "Going back, Italo disco was huge in Glasgow. I moved to Glasgow in 1986, and the only place you could hear house music then was a gay club called Bennets – where they played some house music and lots of Italo. There was one legendary record shop in Glasgow called 23rd Precinct – which is now gone, but it had a massive Italo section. The outcome of that is, although it all died out, a lot of those records would float about the second hand shops of Glasgow". This obviously had some effect on Den Haan member Matthew Aldworth, who released an early Italo/electro influenced single under the name Crème de Menthe on OSCarr back in 2001. But again, far from slavishly recreating the genre, Den Haan injected a modern twist into their production. "It's a fun, fun record" Twitch explains, "I'm very serious about music, but I don't think you should necessarily take music too seriously all the time".
But in a catalogue of risky releases from bands working within obscure corners of Glasgow's music scene, nobody was prepared for the release of Musikal Yooth, an album recorded by a group of local Glasgow schoolchildren who were collectively known as The Green Door Kids. Taking their name from Glasgow's Green Door Studios, a recording space that specialises in vintage analogue recording processes, the recordings were brought to Twitch's attention by his friends who run the studio. Receiving funding to take in disadvantaged children and teach them basic recording techniques, the children would record a record from scratch with almost no experience. The opening track, a cover of ESG's "Moody" played by a pair of 10 year old Ghanaian twins, is about as compelling a version of the song you'll ever hear, and its loose percussion and charming vocal delivery instantly put any nightmares of children's talent shows firmly to the back of your head. But even for a label with an adventurous release policy, it was still too much for some to swallow. "My distributors don't ever tell me what I can and can't release" Twitch explains, "but sometimes I'll get some feedback from them, and I sensed they couldn't get their heads around this release. At the back of my head I thought this was going to be a monster hit, and people would be say 'wow, this is great' and it would sell millions of copies. Obviously it was never really going to happen, and it left quite a lot of people scratching their heads, but it's actually the record I've had the most feedback about. Every so often someone will email me from some part of the world and say 'wow, I heard that record with the kids, it's amazing'". Twitch's fearless approach perhaps stems partly from his love of Mute Records, whose music and approach to running a label has stuck with him from a young age. "When I was 11 or 12 there was a local radio competition which was giving away lots of free records. I won this pile which included a couple of early Mute singles – I hadn't really had any exposure to electronic music at that point whatsoever, and that was my gateway to it. When I heard them I didn't really understand them, but at that age you tend to persevere with it, so I kept listening. I didn't like everything, but I do love a lot of the things they released, and I also love how they became a really mainstream, successful label, but continued to release also all these crazy projects that obviously were selling very few copies."
Although the label began life as a way of releasing Scottish artists, Twitch eventually opened things up to artists from further afield. One of the most unexpected releases on the label came from Indonesian act Space System. The duo emailed some material to Twitch, who fell in love with the unique Gamelan driven sounds of their track "Petik". But the most high profile act to release on the label are London trio Factory Floor, whose furious, industrial dance music has much in common with Twitch's own chunky, analogue remixes. Having been compared to Throbbing Gristle, a band that Twitch has a personal fondness for, it's unsurprising the release came about, but even Twitch seemed in awe of their stage presence. "I was completely and utterly blown away. I think the records are good, but live it's another dimension". With the success of REALLOVE, Twitch is keen to work with them again in some capacity, and cites a Factory Floor side project as a possible future release: "Gabe and Nik have done this other project, and they've recorded some tracks which I think sound great".
In parallel to the new music it puts out, Optimo Music has also become one of the world's most interesting reissue labels. It's not surprising coming from a man like Twitch, whose compilations, mixes and edits have always dug deep into genres like cumbia, synthwave and post-punk with results that never fail to impress critics and fans alike. However, his approach to reissues tends to stem from something more far more personal.  The story behind his most recent reissue, that of Psyche's cover of Q Lazzarus' "Goodbye Horses" dates back to his first DJ gig. "It was what they used to call an 'alternative night', which just meant that it played all sorts of different underground music. I wasn't mixing, I was people just playing records". It was after impressing the club owners by playing Psyche's "Prisoner To Desire" that Twitch won a regular warm up gig, so it seems particularly fitting that he should reissue some of their tracks.
The most high profile reissues Optimo Music have put out however, are that of Chris Carter's The Spaces Between and Moonlight. Twitch has maintained a friendship with Carter since he released a remix LP of Chris & Cosey material on T&B Vinyl in 1995, featuring contributions from, among others, Carl Craig and Planet Mu head Mike Paradinas. "I'm a massive Chris and Cosey fan, I have been for as long as I can remember. I'd always loved this Chris Carter record that had never seen a vinyl release". I asked Twitch how he got turned on to Chris Carter and Throbbing Gristle, and it's a story that would resonate with most British music fans growing up anytime before the era of music blogging. "A lot of that music I was slightly too young to know at the time. So the first thing would be hearing synthpop records on the radio – there was Human League, Soft Cell, which I liked, but at the time I wasn't massively into although I am now. My ears always wanted something stranger." As a teenager Twitch was also an obsessive music paper reader. "Through reading Melody Maker, Sounds and NME I discovered all of these weirdo industrial and post-industrial acts without really having any way of hearing them – it got me really interested in wanting to hear what they actually sounded like. I grew up in Edinburgh and there was this fantastic record shop where I could pick up all this stuff once I'd saved up enough pocket money. And then I'd start to work my way backwards, and there was just something about the raw energy of things like Throbbing Gristle and also the originality that completely resonated with me. Throbbing Gristle don't sound like anything else, they were breaking new ground. They didn't even seem to have a fixed, dogmatic idea what they were doing. Just through the new technology that was coming along, it was as if electronic music was this constantly evolving thing. It's something that slightly disappoints me at the moment and one of the reasons I originally got into techno, because I loved that it was a constantly evolving music. Now so much of it seems to be stuck with this template that they're forever fine tuning and not really progressing – it's something that I miss about a lot of modern dance music, that so much of it isn't trying to push everything forward, and I guess that pushing the envelope is what initially drew me to a lot of that stuff during the 80s. I'm still discovering stuff now that I missed or didn't know about at the time that still sounds to me as if it is from the future."
However, the process of trying to go about reissuing music is one that can often prove fruitless. "I'm always working on several different things, most of which I can't mention, because people have bootlegged stuff I'd been hoping to officially release quite often. There have been about three or four things I would have loved to have reissued that someone ended up bootlegging and there's not a lot of point proceeding after that." Despite his reluctance to talk about future plans, he is able to reveal that he has a forthcoming reissue from Peter Zummo, a New York avant-garde trombonist who collaborated with Arthur Russell extensively. Twitch is currently working on remastering a track called "Song 4" from the original tapes, which he describes as one of his favourite pieces of music of all time.
In a landscape where labels are increasingly bound up with club nights, blogs, websites and booking agencies as a way of achieving blanket coverage for their brands, it would be easy to dismiss Optimo Music as an extension of a successful name. But you'd be hard pressed to find such a label that would have such a unique approach to curation, or the sheer weight of knowledge that Twitch has. With such a unique catalogue, it's difficult to trace a line between what he and any other labels are doing, but he certainly has a loose network of allies. "I'm not trying to be like anyone else but there are definitely people I feel an affinity with – Thisisnotanexit, Kill The DJ, Tigersushi, Dark Entries, the RVNG guys – all of whom are friends. No two labels are the same but we all have a vaguely similar outlook – we do our own thing rather than purposefully fitting in with anything that might be current". Although he works dancefloors around the world on a weekly basis, putting out club focused records isn't something that Twitch is particularly fussed about. "I mean if someone sent me the club banger of the year, of course I would want to put it out, but I get sent a lot of, at least to my ears, fairly generic dance things – and some of them are good, but there's so many other people doing that that I'll leave them to it. It's not to say I wouldn't put that out, but I just tend to veer away from it".
In light of this statement his reluctance to put out straight up dance music on the label makes a lot of sense. For a man who's lived three DJ lifetimes, he obviously understands that while the hype cycle might make money in the short term, it's not a sustainable way to go about running a label. And it's comforting to know that while music becomes increasingly globalised, with people talking about scenes remotely from the other side of the world without actually having any real, tangible connection to them, we still have people like JD Twitch who are unerringly committed to seeking out the talent on their own doorsteps.
Scott Wilson