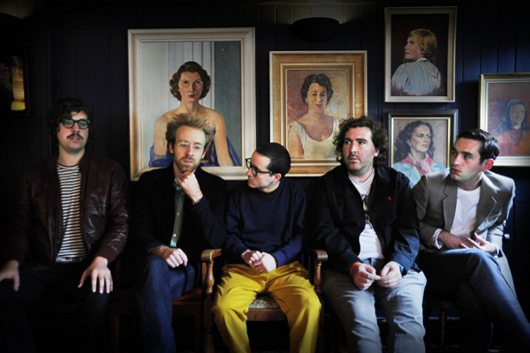 Hot Chip have jumped ship yet again with the news their fifth studio album In Our Heads will be released on the esteemed UK imprint Domino Recordings in June.
The eleven track album was self produced by the band members (along with some behind the boards help from respected studio engineer/producer Mark Ralph) and recorded in London, presumably in the spare time between the various band members other musical commitments that include 2 Bears, New Build and About Group.
Aside from an excitable Domino press release restating the various musical influences of a group of musicians described as the "world's most talented electro-romantics", there's little indication what direction Hot Chip will take on the forthcoming album, their first substantial release of note since 2010's One Life Stand.
Domino will release In Our Heads by Hot Chip on June 11.
Tracklisting:
1. Motion Sickness
2. How Do You Do
3. Don't Deny Your Heart
4. Look At Where We Are
5. These Chains
6. Night And Day
7. Flutes
8. Now There Is Nothing
9. Ends Of The Earth
10. Let Me Be Him
11. Always Been Your Love