Lone presents the Galaxy Garden
Big news from Anglo-Belgian imprint R&S Records who are preparing to unleash Galaxy Garden, the new album from Lone which drops in May and features collaborations with Machinedrum and Anneka.
The forthcoming twelve track set sees the UK producer once again demonstrate his talent for continually evolving his production style. Lone debuted on R&S last year with the Echolations EP, which expanded on the glistening 90s indebted house sound that permeated every inch of Emerald Fantasy Tracks, the not-quite-an-album released on his own Magic Wire imprint back in 2010.
Accompanied by a striking album cover courtesy of Glaswegian animator, graphic designer, DJ and producer Konx Om Pax, Galaxy Garden sounds more versatile in its execution than the house and techno orientated Echolations, with Lone adapting different tempos such as the 150bpm+ "As A Child" which features some decidedly floaty vocals from Machinedrum, while there are also contemplative moments, most notably "Spirals", the shuffling final track that features the vocals of Anneka.
Preceding the release of the album, R&S will drop a single in the shape of Crystal Caverns 1991 on March 26 which features a particularly unhinged, acid heavy B Side.
R&S Records will release Galaxy Gardens by Lone on May 6 and you can stream samples of the album on the below player.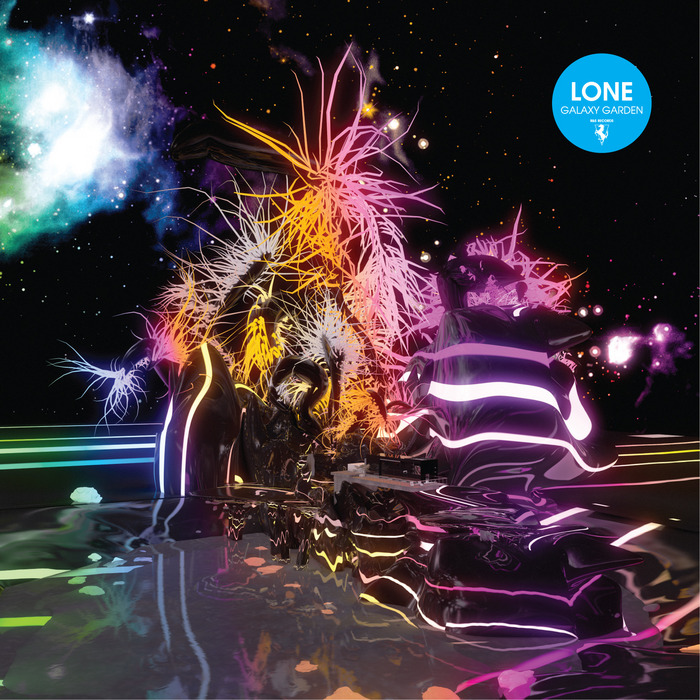 Tracklisting:
1. New Colour
2. The Animal Pattern
3. As A Child (feat. Machinedrum)
4. Lying In The Reeds
5. Dragon Blue Eyes
6. Crystal Caverns 1991
7. Raindance
8. Dream Girl/Sky Surfer
9. Earth's Lungs
10. Cthulhu
11. Stands Tidal Waves
12. Spirals (feat. Anneka)