Planet Mu enters the Mind Of Traxman
UK imprint Planet Mu will further strengthen its allegiance to Chicago footwork by releasing the debut album from Traxman, one of the scene's stalwarts.

The 18-track long player, entitled The Mind Of Traxman, is set for release in April. The producer, real name Cornelius Ferguson, is part of the Geto DJz and Ghetto Teknitianz cliques and released a ghetto house 12″ on the legendary Chicago imprint Dance Mania back in 1996. He also had two tracks on the 2010 Planet Mu compilation Bangs & Works Vol. 1 , a breakthrough release that brought the Windy City's local juke scene into the global spotlight.
A press blurb on the Planet Mu website described Traxman as "the city's most versatile and skilled DJs and producers". It added: "His unique brand of footwork is very strongly rooted in Chicago's history of soul, funk, house and ghetto trax; he's a veteran and renowned crate digger who has provided the sample sources for many of footwork's classic tracks over the years."
A recent mix by Planet Mu boss Mike Paradinas offers a neat glimpse into what we can expect from the album, with the producer's penchant for twisting rugged 303 drum programming around a milieu of samples on full display. The tracklisting also reveals that Traxman has remixed Machinedrum, aka Travis Stewart, the highly regarded Berlin based producer clearly influenced by juke.
Traxman will undertake a European tour with fellow footwork producer DJ Earl, commencing next month. So far dates have been confirmed in London, Cardiff, Bristol, Oslo, Paris and Brussels. The producer also features prominently on this excellent documentary on the origins of ghettohouse filmed by Sonali Aggarwal which we recommend you find a spare hour to sit through.
Planet Mu will release The Mind Of Traxman by Traxman on April 19, 2012.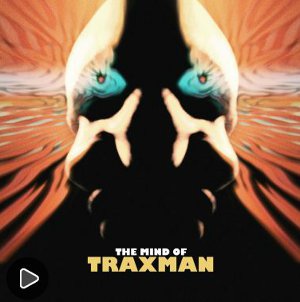 Tracklisting:
1. Footworkin On Air
2. Itz Crack
3. Callin All Freaks
4. Slip Fall
5. I Need Some Money
6. Let There Be Rockkkkk
7. Rock You
8. Chilllll
9. Going Wild (ft. Rashad & AG)
10. Work Me 2011
11. 1988
12. I Must Deadly Killer
13. Sound Filed
14. Lady Dro
15. Setbacks
16. The Comeback 2011
17. Conq Dat Bitch
18. Lifeeeee Is For Ever