Mexican Summer announce Light Asylum album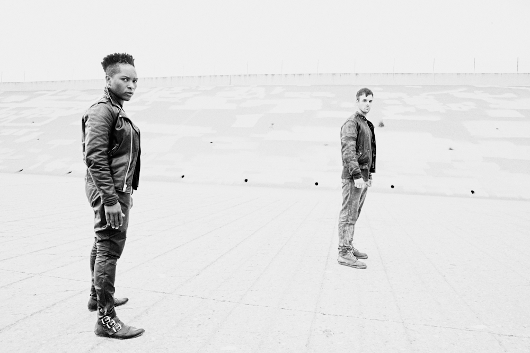 Former Juno Plus podcasters Light Asylum will release their self-titled debut album on the Mexican Summer imprint in May, it has been announced.

The Brooklyn duo of Shannon Funchess and Bruno Coviello have long been tipped for greatness since emerging with the certified jam "A Certain Person" in the summer of 2010, yet only secured a record deal last year when Mexican Summer swooped and released proper their In Tension EP. In the subsequent period Light Asylum have been working on the tracks that make up their eponymous debut in a Berlin studio.
Formed of ten tracks, the album is allegedly "an uncompromising, rugged mixture of coldwave, EBM and electro-industrial structured through pop of the toughest sensibilities" and demonstrates the full range of Funchess' dominating vocal capabilities with lead single "Shallow Tears" – streaming below – a powerful statement of intent.
Mexican Summer will release Light Asylum's self titled debut album on May 1.
Tracklisting:
1. Hour Fortress
2. Pope Will Roll
3. IPC
4. Heart of Dust
5. Sins of the Flesh
6. Angel Tongue
07. Shallow Tears
8. At Will
9. End of Days
10. A Certain Person