Skylax ready Jason Grove album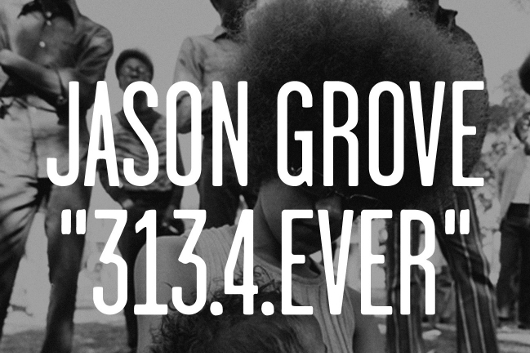 French label Skylax Records, overseen by the enigmatically named Hardrock Stryker, will maintain its genuinely interesting release schedule with a long overdue debut album from Detroit producer Jason Grove.
Involved in the Detroit techno scene from the early days, Grove has apparently eschewed the lure of releasing his heavily analogue tackle on record labels and instead adopted a DIY approach of recording his music to cassette tape and selling directly to record shops. Apparently, the Skylax team were long aware of Grove's music but only managed to track down one of those cassettes in a L.A. record shop in 2010.
Described as sounding like Kerri Chandler before Kerri Chandler made music, Skylax have managed to license the tracks from those tapes for two Lost Tapes EPs on their Wax Classics sub label – one of which has already been released. Entitled 313.4.Ever, the forthcoming album presumably digs into the same rich archives for a twelve track double vinyl release filled with motor city goodness.
Skylax Recordings will release 313.4.Ever by Jason Grove on February 20.