Eglo take over Fabric for 3rd Birthday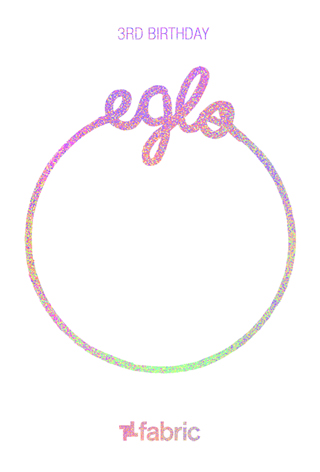 The Eglo Records label will celebrate three years of genre blurring releases in the best fashion possible – taking over Farringdon behemoth Fabric for a bumper party headlined by Detroit legend DJ Dez Andres and the official debut of the Floating Points live show.
The London based imprint have persuaded Fabric to open their doors on a Thursday night, no doubt thanks to the fact that Mahogani artist Andres will be slipping across the Atlantic to perform at the party. In addition, the night will see Sam Shepherd reveal the Floating Points live show with a debut performance, whist there are further live performances from Arp101 and the newly formed Eglo Live Band which promises vocal contributions from Fatima, Oliver Day Soul and Shaunsie. Label boss Alex Nut will share DJ duties with Eglo mainstay/acid fiend FunkinEven.
Eglo was launched in 2009 and made an immediate impact with Floating Points' frankly stunning Vacuum Boogie EP and FunkinEven's Kleer. Since then its release schedule has revolved around a tight knit stable of artists – all of whom will be performing at the birthday celebration – purveying a heady blend of soul-tinged electronica.
Party details:
Eglo 3rd birthday takeover
Fabric, London
Thursday, March 8
DJ: Andres, Alex Nut, FunkinEven
Live: Floating Points, Eglo Live Band ft Fatima, Shuanise and Olivier DaySoul, Arp 101
Tickets cost £12.50 and available here.