Brownswood ready debut Gang Colours LP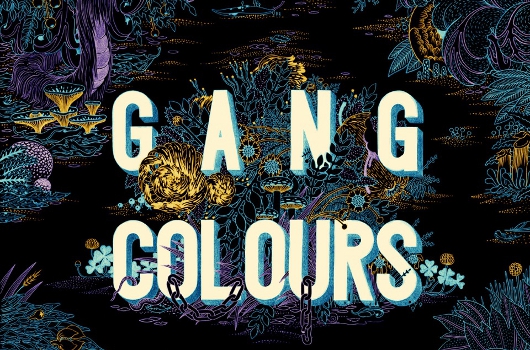 Gilles Peterson's Brownswood imprint will present a further insight into the fledgling production talent that is Gang  Colours with the release of his debut album The Keychain Collection early next year.
Introduced to the label when the newly signed Ghostpoet insisted they commission the Southampton based producer to remix his track "Cash & Carry Me Home", Gang Colours was further welcomed into the Brownswood fold with release of his debut EP In Your Gut Like A Knife. The EP was a wonderful showcase into the Gang Colours sonic vision of weird soundscapes and woozy textures, married to the sort of  minimal tech-step beats that shiver and crackle a la Mount Kimbie.
Set for release at the end of February 2012, The Keychain Collection is a ten track selection that supposedly explores the more sombre recesses of Gang Colours' sonic palette, demonstrating a wider range of production to the four tracks that made up his debut release.
Brownswood will release The Keychain Collection by Gang Colours across CD, digital and vinyl formats on February 27, 2012.
Tracklisting:
1. Heavy Petting
2. Forgive Me?
3. To Repel Ghosts
4. I Don't Want You Calling
5. Pebble Dash
6. Tissues & Fivers
7. Botley In Bloom
8. Fancy Restaurant
9. On Compton Bay
10. Rollo's Ivory Tale