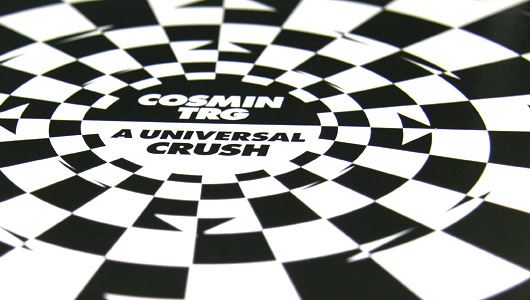 As part of the end of year throwdown we thought we'd indulge in a rare spot of back slapping with a look back at some of our personal highlights from the site over the past twelve months.
The most notable addition to Juno Plus was the podcast series which sailed out across the internet on a fortnightly basis and we are pretty happy with the contributions to date, which we hope provide some added context for the sounds that Juno Plus has been enjoying this year. It would be unfair to single out any one mix in particular, and there was some strong words exchanged when trying to make an editorial decision, so a handy link to the landing page is how this paragraph will end…
The year saw us sharpen the features focus to take in some labels new and old who we felt might be lacking the wider appreciation they deserved with Fine Art, [Naked Lunch] and Permanent Vacation falling under the latter category whilst we were lucky enough to secure some illuminating discussions with rising imprints located across the globe in the shape of L.I.E.S, Aniara and, closer to home, Pictures Music.
Much like the broad remit of our podcast series, the interviews with producers hopefully struck a balance between those iconic individuals who are rightfully revered (Stingray, Sal P, MK and Carl Craig amongst them), contemporary acts very much on top of their game such as Cosmin TRG, Lerosa, Martyn, Kuedo, John Talabot and Actress, and those whose star is still in ascendance in Ossie, John Heckle, Alex Israel and Jacques Greene to name but a few.
Those expecting the weekly round up of goodness that's passed across our desks will be glad to see that we can heartily recommend the much awaited Clone Basement Series debut from Blawan, who also slipped out another excellent collaborative release with Italian duo The Analogue Cops. Further techno thrills arrived in the shape of When The Time Has Come, another wondrous EP of singularly unique machine funk from STL and the return of Melvin Oliphant III to the MOS imprint with the superb Maria's Transcendence under The Poetic Painter M alias. Former podcast contributor Perseus Traxx also appeared on the Dutch label this week whilst revealing the first fruits of his Nite Vision project with Craig Stanton with a quite sumptous double pack on Boe.