Harmless ready deluxe Philly Intl 40th Anniversary series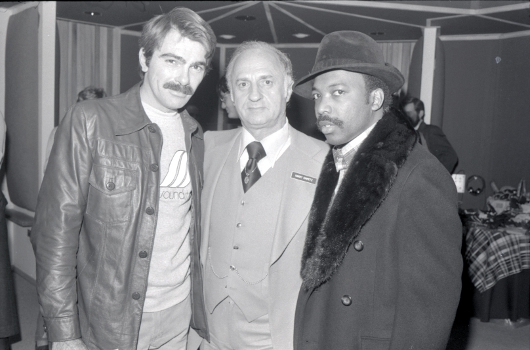 Harmless Records have unveiled a series of releases to help celebrate the iconic Philadelphia International Records still overseen by founders Kenny Gamble and Leon Huff arrive at their 40th Anniversary.
Back in 1971, the duo founded Philadelphia International Records and their output over the subsequent years from the likes of the  The O'Jays, Harold Melvin & The Blue Notes, MFSB and Lou Rawls pioneered the Philly Soul sound, and essentially laid the groundwork for the arrival of disco later that decade.
Harmless will commence rolling out a series of commemorative releases in January next year with the 21 track Philadelphia International: The Re-Edits which sees the likes of Todd Terje, ScratchNSniff, Philly resident Apt One and more tackle the sizable PIR back catalogue for some Gamble and Huff approved edits.
Following this, the label will release a compilation of tracks put together by respected musical historian Richard Searling which focuses on the music Gamble & Huff released on their respective labels in the period prior to establishing PIR which aims to give the definite story to how the label came about. A DVD interview with Kenny Gamble forms part of this release.
Excitingly Harmless have also tapped up legendary moustache bearer and invent0r of the 12″ mix Tom Moulton to return to the label where he established his reputation as the godfather of the disco mix with his work for some of the PIR's most famous acts such as MFSB, The Trampps and People's Choice. Entitled Philadelphia International: The Tom Moulton Remixes, the CD sees Moulton, pictured above with Leon Huff and fellow Philly legend Charlie Chipez of  the Sigma Sound Studios where the PIR magic happened, deliver 15 new remixes from the label's back catalogue.
The series will end in luxurious style with the release in late February of a box set compiled by esteemed PIR expert Ralph Tee which documents the label's place in music history across a ten CD selection as well as a detailed 60 page booklet and DVD featuring exclusive visual content.
Harmless will release Philadelphia International: The Re-Edits on January 16, 2012 with the subsequent compilations to be released over two week periods.