Goth Trad to enter the New Epoch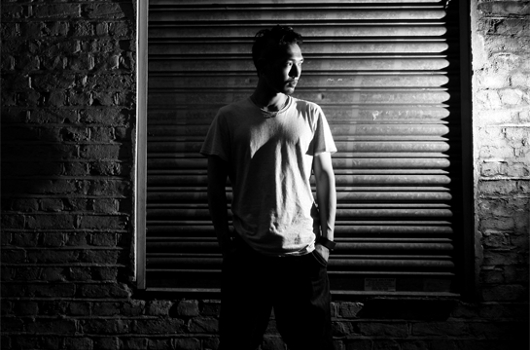 Goth Trad will further cement his ongoing relationship with Mala's Deep Medi Musik imprint with the release of New Epoch, the Japanese dubstep lynchpin's fourth album, set for release early next year.
The album comes after a steady stream of EPs for Deep Medi that commenced back in 2007 with Cut End/Flags, one of Goth Trad's first deviations into the realms of dubstep after his early musical career – which included the release of three albums – centred on more experimental fare.
The eleven track set features "Babylon Fall", the collaboration with iconic Jamaican musician Max Romeo, which was released as part of a deluxe double twelve inch EP by Deep Medi earlier this year. That aside, New Epoch is made up of all brand new material from the Japanese producer and promises to be the most complete work of his production career to date, taking its cue from the UK hardcore continuum but wrapping it in Goth Trad's own inimitable style.
Deep Medi will release New Epoch by Goth Trad on February 6 2012.
Tracklisting:
1. Man In the Maze
2. Departure
3. Cosmos
4. Airbreaker
5. Walking Together
6. Strangers
7. Babylon Fall Ft. Max Romeo
8. Anti-Grid
9. Seeker
10. Mirage
11. New Epoch