FunkinEven launches new label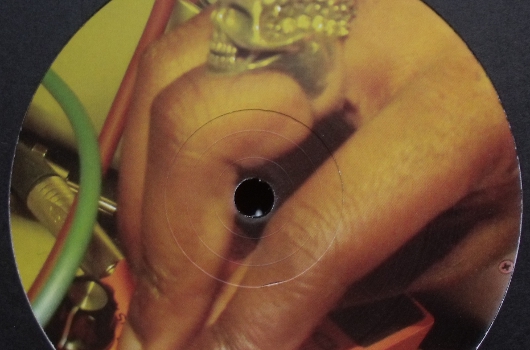 Not content with releasing some incendiary music for the Eglo imprint, ace London producer FunkinEven has announced news of his own record label entitled Apron, with the first release from the man himself set for release next month.

The inaugural release arrives with the rather excellent warning It's Not Your Speakers, It's The Beat!, and is described as heavy driven drum traxx with plenty of distortion and usage of  808, 606, Korg kpr-77, Mpc, 303 & Synths. Fans of Roland's Jam, the producer's recent dextrously rough-round-the-edges triplet of tracks for Eglo, will no doubt be pleased to find this is a path he continues to follow with Apron.
The provocatively titled "Fuck Off" in particular is drenched in acid lines and notable for its off key rhythms, whilst "Iron Cloud" is a straight up 303 and 909 working jackathon. The abrasive "Beat Crash" takes a slightly more experimental tone and is strangely reminiscent of some of the music that has surfaced on Minimal Wave in recent times. The like minded soul Kyle KF Hall has been spotted playing the tracks at festivals, whilst they have received further early praise from Hyperdub boss Kode 9 and Eglo overseers Alexander Nut and Floating Points.
You can hear "Beat Crash" below and expect the debut Apron EP to drop on limited vinyl mid October.