Telepathe curate Carbon Logic compilation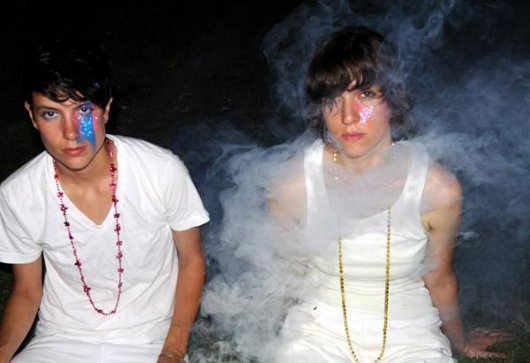 Brooklyn avant pop duo Telepathe have curated the latest Carbon Logic compilation.

The Carbon Logic formula is significantly different to the average compilation: aspiring producers submit their tracks to the organisation's website and then an artist or artists – in this case Telepathe – pick their favourite entries to go on a 12-track digital compilation. They then select a track to remix themselves – which in this case was "What Is Love" by New Orleans-based hip-hop artist AZitiZ. The original version, Telepathe tweak and another remix, from UK producer Alphabets Heaven, are due to appear on a separately released 12″.
A press release distributed today also carried quotes from Telepathe (aka Melissa Livaudais and Busy Ganges): "We're not into this for any other reason than surpassing what we know and what the audience expects. Otherwise, why bother making music at all?
"We compulsively download and listen to music from all over the place and music from all different decades…everyday is a new day in our music minds. We're currently planning and working on a new record. We've been djing loads… taking and making music. It never ends and it's all we know.
"Carbon Logic always posts the illest, newest, and nicest joints."
You can listen to the Telepathe remix of AZitiZ here.
Now, Telepathe, hurry up and get that album finished.
Compilation tracklisting:
1. Gobbledygook – Dokkebi Q
2. Consistent Knock – Subtitle
3. Blue Brain – Shad[]wb[]x
4. Num Jaw – Eggchan & Coopz
5. Making Me Laugh – Abamieda11
6. Kops – Alphabet's Heaven
7. Kids Killing Kids – Damgroove
8. You Shine – I.A.M.M.E.
9. Street Life – Novoray
10. Seconds Flatter – [moos]
11. The Horse Trainer – Neotropic
12. What Is Love – AZitiZ