Gold Panda next in line for DJ-Kicks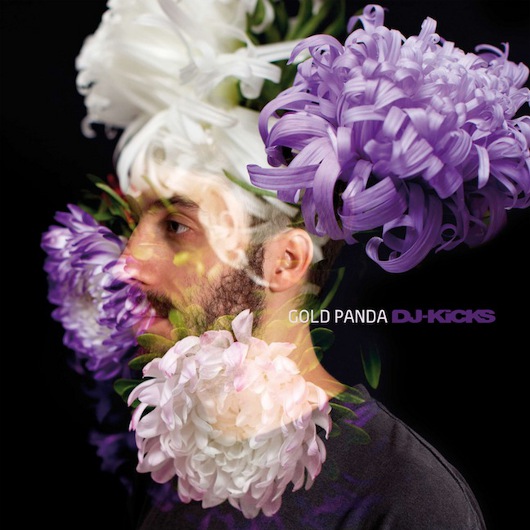 Gold Panda was today named as the latest curator in !K7 Records' venerable DJ-Kicks mix series.
The release date for the mix – October 31 – seems a trifle odd, however, as another recently announced DJ-Kicks (from Hotflush boss Scuba) is due for release one week earlier.
That aside, Gold Panda's mix opens with the obligatory DJ-Kicks exclusive from the producer himself, in the shape of the rather grandiosely titled "An Iceberg Hurtled Northward Through Clouds". The tracklist reveals an impressive array of electronic music talent, with the Middle Eastern atmospherics of Muslimgauze (i.e. the late Bryn Jones) weaved into the new school UK sounds of Bok Bok, Sigha, Ramadanman and Zomby, with some classic Drexciya thrown in too.
With only a few commercial mix series still standing, DJ-Kicks appears to be in rude health: as well as the aforementioned Scuba mix, this year has also seen German producer Motor City Drum Ensemble and deep house foursome Wolf + Lamb/Soul Clap release their own Kicks mixes.
!K7 Records will release Gold Panda: DJ-Kicks on October 31, 2011. (The US release date is November 8).
Tracklisting:
1. Gold Panda: An Iceberg Hurtled Northward Through Clouds
2. Melchior & Pronsato: Puerto Rican Girls
3. Bok Bok: Charisma Theme
4. Drexciya: Andreaen Sand Dunes
5. Muslimgauze: Uzi Mahmood 8
6. Pawel: Coke
7. Ramadanman: Revenue (Untold Remix)
8. SND: Palo Alto
9. Zomby: Godzilla
10. Closer Musik: Maria
11. Gold Panda: Back Home
12. Christopher Rau: Do Little
13. Jan Jelinek: If's, And's And But's
14. Nao Tokui: Monolith
15. Sigha: Shake
16. Opiate: Amstel
17. 2562: Dinosaur
18. Matthewdavid: Like You Mean It
19. Brainiac: The Turnover
20. LV & Untold: Beacon
21: Autistici: Heated Dust On A Sunlit Window
22. Giuseppe Ielasi: 2