Ann Aimee readies first compilation, Inertia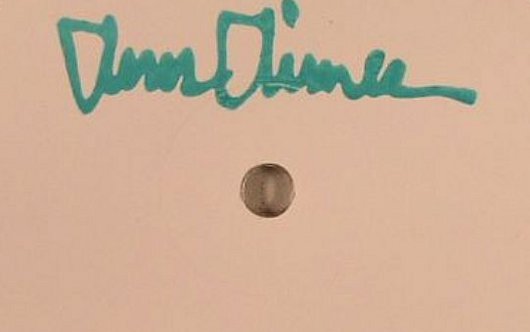 Delsin Records sub-label Ann Aimee will release its first compilation in October, with Delta Funktionen mixing up a choice selection of unreleased material from Skudge, Cosmin TRG and Peter Van Hoesen among others.
Excitingly, the tracks featured on the mix (entitled Inertia) will also be released separately as four 12″ samplers.
A quick perusal of the tracklisting (below) reveals a distinct lack of dead wood, with the aforementioned modern techno luminaries joined by Stroboscopic Artefacts chief Lucy, Fachwerk trio Roman Lindau, Mike Dehnert and Sascha Rydell, and Delsin stalwarts Conforce and Redshape. Young UK producer Sigha also features, as does underrated French producer Marcelus.
Formed in 2003, the label has released material from Alex Cortext, Area Forty_One, Brendon Moeller and, most importantly, Delta Funktionen, whose routinely excellent SetUp series has formed the backbone of the imprint's release schedule since 2009.
Today's Delsin mailout confirmed that Inertia is set for release in early October.
Tracklisting:
Inertia vinyl samplers:

1.
A1. Delta Funktionen – Torpor
A2. Peter Van Hoesen – Last One At 1080
B1. Roman Lindau – Borné
B2. Sawlin – Excipidial
2.
A1. Marcelus – 24/7
A2. Sigha – Finding Myself
B1. Redshape – Static
B2. Area Forty_One – C.N.T.C.T.
3.
A1. Lucy – Wytonia
A2. Milton Bradley – Sequence #1
B1. Mike Dehnert – Pneumatic
B2. Ozka – Square Beauty
4.
A1. Skudge – Pollution
A2. Conforce – When It Appeared
B1. Cosmin TRG – Plaisir Interdit
B2. Sascha Rydell – Rainy Days