Scuba up next for DJ-Kicks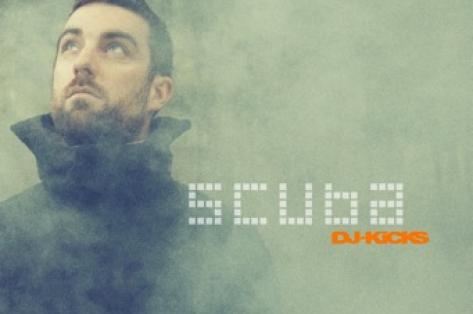 Hotflush boss Paul Rose aka Scuba – or SCB depending on his studio mood – has been tapped up by !K7 Records to curate the next instalment of their revered DJ-Kicks series.
Whilst the oft rumoured Burial commission has never come to light, the series has hit a strong run of form lately, with stellar entrants from James Holden, Kode9, Apparat and that back scratching Soul Clap and Wolf + Lamb effort leading up to the most recent edition from Motor City Drum Ensemble.
News of the Scuba mix comes swiftly after the release of MCDE's well received mix – which was noted for "providing a far better insight into his many musical inspirations than his own productions ever could" elsewhere on these pages – and allows the Hotflush boss the chance to take the listener on a "mind-bending 32-track journey", according to today's press release.
Loosely informed by the direction of recent sets at Rose's Sub:Stance clubnight at Berlin's Berghain, the selection disregards the standard mix template of rising through the tempos in favour of an hour long gradual drop from 138 bpm down to 124, with the emphasis on a natural flow through house, techno and dubstep. Scuba's mix features a fair smidgen of exclusive tracks from such luminaries as Addison Groove, Sigha, Jon Convex as well as a Scuba production ("M.A.R.S") done especially for the mix – which long standing followers of the series will know is a DJ-Kicks trademark.
Preceding this release will be Scuba's three track Adrenalin EP,  due out in September on Hotflush – more on that here. Scuba: DJ-Kicks will be released on October 24 via !K7 Records.
Tracklisting:
1. Sigha – HF029B2
2. Surgeon – The Power of Doubt
3. DBridge – For Tonight
4. Badawi – Lost Highway (Incyde remix)
5. Peverelist – Sun Dance
6. Until Silence – The Affair
7. Addison Groove – An We Drop [EXCLUSIVE]
8. Roska – Leapfrog
9. Trevino – Shorty
10. Beaumont – CPX11 [EXCLUSIVE]
11. Function – Two Ninety One
12. Braille – Breakup
13. Quest – Everybody in the Place
14. Sigha – Let Me In [EXCLUSIVE]
15. George FitzGerald – Shackled
16. Jon Convex – Streetwalk [EXCLUSIVE]
17. Mr Beatnick – Don't Walk Away From My Love
18. Boddika – Acid Battery [EXCLUSIVE]
19. Marcel Dettmann – Captivate
20. Arkist – Rendez-Vous (SCB edit)
21. Locked Groove – Drowning
22. Recloose – Tecumseh
23. Sigha – Where I Come To Forget
24. Sex Worker – Rhythm of the Night
25. Scuba – M.A.R.S. [EXCLUSIVE]
26. Jichael Mackson – Gedons
27. Rivet – Running S
28. Recondite – Backbone
29. Ludovic Vendi – Mental Bright
30. Rivet – Slant
31. Scuba – Adrenalin
32. Sepalcure – Inside