Babylon Fall for Goth Trad & Max Romeo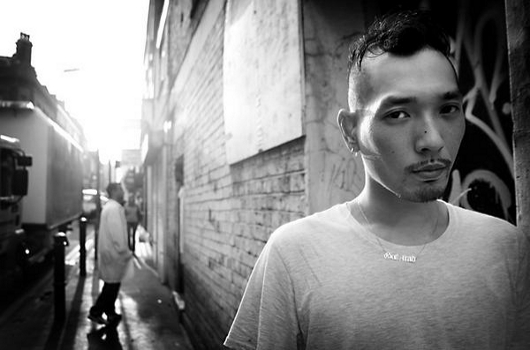 The "One Man Army" known as Goth Trad returns with his first new original material of the year, once again gracing Mala's Deep Medi imprint with Babylon Fall, a colossal soundclash between the Japanese dubsteppah and legendary Jamaican singer Max Romeo.
Those with a cursory knowledge of Jamaican music should know Max Romeo for such tracks as the Lee Perry produced "War In Babylon" and the seminal "Chase The Devil". Thus it's quite the coup for Deep Medi to secure his vocal talents, which line the rumbling dread rhythms of the title track with aplomb. It's not the first time Goth Trad has delved into Jamaica's musical history, having been commissioned earlier this year by Greensleeves to remix Pampidoo's classic "Synthesizer Voice" with suitably shuddering results.
Alongside the title track, Goth Trad serves up a couple of militant excursions through industrial sub bass dynamics in the shape of "Falling Leaf" and "Itinerant Priest", with the latter a particularly unrelenting near six minute concoction of rave stab intensity and domineering sub bass. "Sublimation" completes the package and veers into a Utopian tunnel of sound that references Detroit techno as much as the UK Bass scene.
Deep Medi Musik will release Babylon Fall by Goth Trad on August 22.
Tracklisting:
1. Babylon Fall Feat. Max Romeo
2. Falling Leaf
3. Itinerant Priest
4. Sublimation