Robert Hood returns with new Floorplan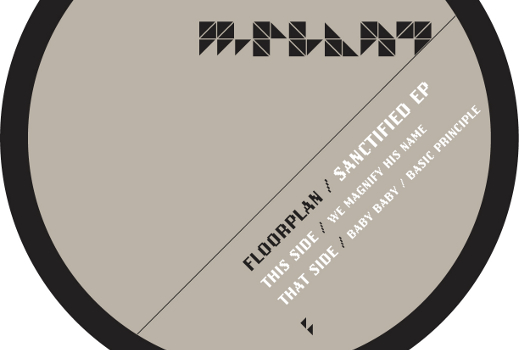 Robert Hood returns to his Floorplan project for the next release on his own M Plant label – presenting a trio of new productions that perfectly capture the sound he first touched upon back in the Nineties.

Last year Rush Hour brought the Floorplan project the belated attention it deserved when they reissued Funky Souls, Hood's 1996 debut under the name – originally released on M Plant offshoot Drama and swiftly deleted. That raw treatment of soulful disco samples amidst a rough techno template found favour with many new ears and led to Hood producing all new Floorplan material on Living It Up, released via M Plant last October.
Having expanded the concepts of Floorplan to encompass a DJ set which has graced the stages of clubbing monliths Fabric and Panorama Bar, Hood has been busy working on further material with the first fruits presented on the Sanctified EP. Most striking is the A Side "We Magnify His Name" which splays a truly uplifting gospel vocal  over constantly mutating rhythms and the occasional rave whistle – with the results filed indeliably under Set Closer.
Alongside that track, Hood presents two tracks that rely less on vocals for impact. "Baby Baby" is a dizzying Chi Town jacker that implements a number of vaguely recognisable samples amidst the jerking, pumping rhythms that recall the early days of Dance Mania whilst "Basic Principle" offers an insight into the darker, druggier recesses of the Floorplan sound.
M Plant will release the Sanctified EP by Floorplan on August 22.