Damon Albarn, Tony Allen & Theo Parrish line up for Chop Up!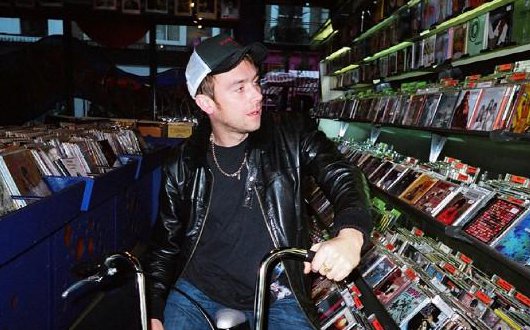 London record store and label Honest Jon's have announced the the first names for their next Chop Up! event, with Damon Albarn, Tony Allen, the Hypnotic Brass Ensemble and Theo Parrish making for a quite intriguing lineup.
The event marks a belated follow up to Honest Jon's inaugural Chop Up! endeavour which took place back in 2008 which featured a wealth of collaborative performances such as Blur frontman Albarn duetting with Candi Staton and Afrobeat icon Tony Allen teaming up with the Hypnotic Brass Ensemble.
Whilst the latter two are both confirmed for the second event along with Albarn, the full details of what roles the artists will play are yet to be revealed. All we know is that a new project featuring Albarn, Allen and Red Hot Chilli Peppers bassist Flea will feature prominently. The early lineup announcements also include Malian singer Fatoumata Diawara and Sound Signature boss Theo Parrish, who will add a nice gritty edge of Motor City alchemism to proceedings.
Chop Up! takes place on the evening of Saturday October 29 with tickets priced between  £17and £25, and are available here from Monday August 9. We will endeavour to keep you updated as more details emerge on the further artists to be added to the bill.