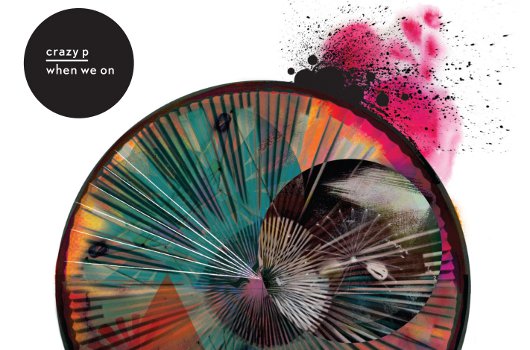 Details have been announced of When We On, the new studio album from British disco outfit Crazy P, due for release next month through the 20:20 Vision imprint.
It will be the first album from Crazy P since 2008's Stop Space Return, and it sees the group continue to hone the legendary live sound they are known for. Primary members Chris Todd and Jim Baron take on production duties adopting a struipped back approach, whilst singer Danielle Moore is now using a live vocal looper to record and layer her vocals, enabling her to jam along with the band in practice sessions, bringing a fresh new dimension to their sound.
The album follows a recent pleathora of material released under the band members solo aliases, with Ron Basejam's excellent debut album Deep and Meaningless and Hot Toddy's Late Night Boogie being particularly well received at Juno Plus HQ last year. It promises tracks with "Prince—style guitar", "rave piano", and most intriguingly, a Detroit techno inspired track entitled "Sonar".
The album will be preceded by a single including the album's opening track, "Open For Service", backed with remixes from Hot Toddy and Ron Basejam, released on Sept 5th, with another 12″ to follow with remixes from Jamie Jones, and, in a break from the standard disco norm, Bristol house maverick Julio Bashmore.
2020 Vision will release When We On by Crazy P on September 12.
Tracklisting:
1. Open For Service
2. Changes
3. Beatbox
4. The Unbearable Lightness of Being
5. Heartbreaker
6. Twisted
7. Sonar
8. Your Dark Energy
9. Eruption
10 Wecanonlybewhoweare
11. Future Beat