Uzuri announce Lerosa album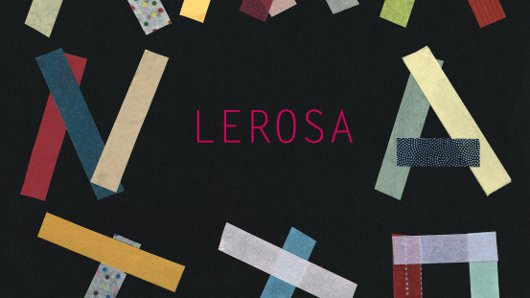 Deep house imprint Uzuri has announced plans for its first artist album, with Dublin based producer Lerosa set to release the Amanatto long player in July.
Lerosa's raw but emotive sound has been a snug fit for Uzuri, with the producer making his debut on the London-based label in 2007 with the Much Later EP. That was swiftly followed by the Night Radio (2009) and Facade (2010) releases, adding to a discography that also contains EPs on the likes of Ostgut Ton, Quintessentials and Millions Of Moments. It's technically the producer's second album, although the first, Dual Nature, released in 2009, was a limited edition cassette-only release.
Three of the tracks on Amanatto – namely "In My Mind", "Ordinary People" and "Horizons" – have been jointly written with Detroit producer Oliverwho Factory, who recently dropped an excellent 12″ on Rush Hour. The album's title refers to an item of Japanese confectionery, which possibly suggests the album's musical content will be sweet but tinged with a hint of bitterness.
Amanatto will be released on vinyl format on July 1. The CD and digital release dates have not been set.
Tracklisting:
Vinyl:
A1 Constant
A2 In My Mind
B1 You Said For Ever
B2 Substitute
C1 Horizons
C2 Ordinary People
D1 Blind Alley
D2 Hope
CD (*includes bonus track):
1. In My Mind
2. Constant
3. Substitute
4. You Said For Ever
5. Ordinary People
6. Horizons
7. Blind Alley
8. Hope
9. Reflections*