Win: Entry to My Love Is Underground Party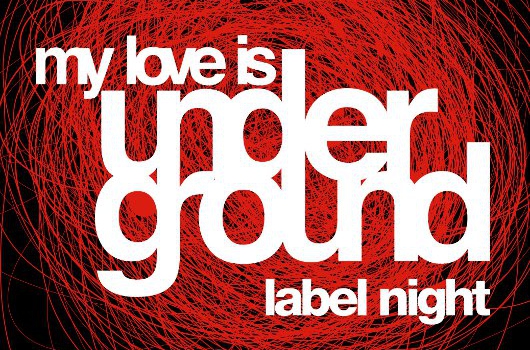 Ahead of the My Love Is Underground label party we are co hosting at the CAMP Basement next week, we've decided to show our generous side with the chance for you to win a pair of tickets to the event.
We're naturally quite excited about the night, with label boss Jeremy Underground Paris being joined by Brawther aka Paris Underground Trax and the inimitable Jane Fitz for a night of classic house sounds in a near perfect environment. Brawther's presence alone should guarantee roadblock status, with the producer on the cusp of a fine year – this week saw him drop a third EP for the Balance imprint and we'll soon be basking in the sounds of his forthcoming release for the newly relaunched Secret Sundaze imprint.
Whilst Friday 13 is traditionally regarded as a day cloaked in bad luck, one of our readers and a guest of their choice will be lucky enough to attend the night without having to pay a single penny.
For a chance to win free entry all you need to do is tell us the man behind Nathaniel X's label Island Noyze. Email your answer to competitions@juno.co.uk The competition will remain open until midday on Thursday May 12.