Burial to release new material on Hyperdub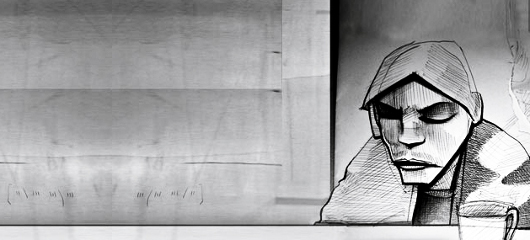 Hyperdub this morning announced a new three track release from enigmatic producer Burial – his first solo work in four years – set for release next week.
The news comes just a matter of days after the producer's collaboration with Radiohead front man Thom Yorke and Four Tet arrived on record shelves across the UK and promptly sold out amidst a frenzy of hype.
Details on this solo effort are scare, although the 12″ is expected to ship this week sometime. There are three new tracks on offer – "Street Halo", "NYC" and "Stolen Dog" – and you can peruse the artwork below.
Both of the London based producer's albums, namely 2006's eponymous long player and 2007's Untrue, were released on Hyperdub.
Since then it's been relatively quiet on the Burial front, with a sprinkling of remixes, some knob twiddling duties on a Jamie Woon single and two Four Tet hook-ups – namely 2009's excellent "Moth/Wolf Cub" and last week's release.
Update: you can now listen to clips of all three tracks via the Juno player below.
Tracklisting:
A1. Street Halo
B1. NYC
B2. Stolen Dog