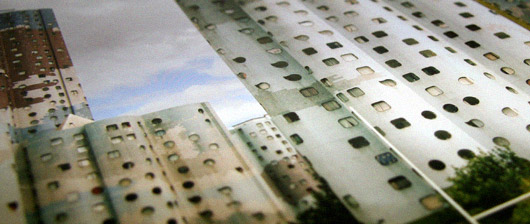 We're a sucker for a boutique 10″ record here at Juno Plus – the mere mention of the word 'Firecracker' has us breathlessly reaching for a chair to sit down – so you'll understand our delight at the lovely Capracara release on Fine Art this week.

Pictured above, "Panic Beats" is every bit as exciting as anything you might find on the recent and critically acclaimed Giza EP from Gatekeeper. An expert melding of hefty industrial textures, haunting chords, ever twisting electronic arpeggios atop a punishing EBM beat, it's a track that bears repeat listening – same goes for the Diskjokke remix.
Full Juno Plus love also goes out to the brand new Refused & Revinylized imprint, which launched this week. R&R make it their business to dust off discarded remix and track submissions and give them a proper twelve inch shaped home.A great concept and the appearance of San Soda on the remix front doesn't do it any harm in the quality department either.
Staying on a house tip, those of you who – like us – revelled in the return to prominence of piano driven house thumpers will have no doubt heard the 2009 anthem "Diskadenz" by some chap or chapette called Ike. The mysterious producer returned to the Philpot imprint for some 2011 heat, with the Supernatural EP. Dubby rhythms, bongos, shuffling hats and tense mechanical strings combine to hypnotic effect on "The Mole", which is marked by a killer spoken word vocal hook. "Supernatural" and "Ribbons" compete for your attention on the B Side, with the soupy analogue chug of the latter the highlight here at JP HQ.
Elsewhere there was a gorgeous release from the fledgling Swedish imprint Aniara Recordings which saw the return of Genius Of Time with two expertly arranged productions that demand your full attention. Lead cut "Gliese 581g" is a gloriously elongated ten minutes of music that gently saunters through different musical movements with nonchalant ease. Naturally the flipside embellishment "Science Fiction" is just as impressive, jetting off on an intergalactic e-funk saunter through snapping drums, infectious percussion and laser beams of analogue effects.
In the download department we were glad to see Jamie xx's brilliant take on Gil Scott-Heron's I'm New Here album arrive in the digital domain, whilst there were also hot new treats from Oliverwho Factory on Rush Hour,  Benoit & Sergio on DFA and Ryan Elliott on Ostgut Ton – all worth checking out.
And if you've ever wanted a slick synth-pop love song between man and machine – and who here among us hasn't, honestly? – then we suggest you check out the new EP from Kinema, which comes replete with a couple of superb remixes from the Drop Out Orchestra.
Pick of the CDs this week was a hard fought tie between highly respected Detroit figure Rick Wilhite and eccentric German beatsmith Siriusmo. The former dropped his debut album – a surprise in itself for a man who's been on the scene for nigh on two decades – and we'd venture to suggest that you'll struggle to find quite as good a collection of high grade Motor City house this year, although let's be honest, the artwork is just a bit horrible.
Siriusmo has been equally frugal with his productions in recent times, but finally his first album arrived courtesy of his peers Modeselektor, and from the opening strains of a newly reworked "High Together", it's clear that Berlin's finest purveyor of fuzzy electronic funk wanted listening to Mosaik to be something truly special. As a result of all this quality, highly listenable albums from Soft Rocks and Wolfram nearly passed us by – but not quite!