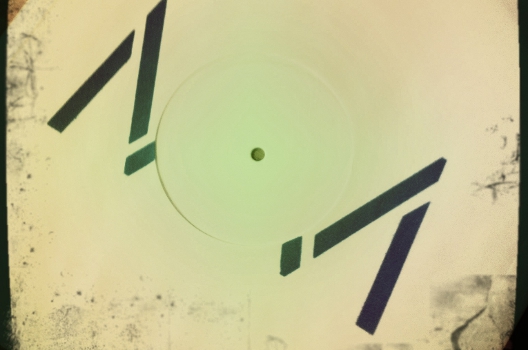 Whilst it might seem futile trying to distract anyone from the all singing, all dancing, all hat wearing Radiohead and their ahead of schedule new album releasing games, soldier on we must in a week where one of our favourite labels,  Millions Of Moments graced us with three releases!
Hot on the heels of the news about the label launching a UK centric offshoot, MoM showed they're not slacking on the house and techno front with a delightful vinyl shaped tribute to the sorely missed Aaron Carl (RIP) which is notable for a superlative new remix of "Wallshaker" by Sven Weismann. In addition, the label dropped a repress of our favourite Russian – after Arshavin – and some dark, clunky, cavernous dub techno from Atheus.
Equally exciting was the arrival of the epic new Omar S twelve which hogged the Juno Plus 1210 all of Tuesday afternoon. Expect much loss of ish when heard in a club! We imagine the new Skudge record will have similar effects on your motor functions, with both "Below" and "Phantom" an auspicious insight into what the forthcoming album from the mysterious Scando machine funkateers will sound like.
The twin factions of the Optimo Espacio musical making machine dropped twelves this week which conveniently were also the highlights of another plump run of records branded Disco/Nu Disco. Twitch gave us some beefed up edits of his favourite Cumbia oddities which proved a delightful departure for KZA's Let's Get Lost Imprint. Matching this was Wilkes' ode to Gasgow's musical heritage along with his Naum Gabo cohort James Savage – check that Simple Minds cover!
It seems a tad ridiculous to mention TWO new Shackleton releases four paragraphs down but it's been such a big week for vinyl releases! Naturally for something released by Honest Jon's, both Deadman and the Fireworks double 12 absolutely reek of quality and you don't require any additional prose of praise to indulge. Those who prefer their Shackleton to come in the form of mp3s will be delighted to know both releases are available via JDownload too.
Speaking of which, the arrival of Canblaster's massive debut on Nightshifters has rightly been heralded by all people with a tangible grasp on musical taste and we recommend you indulge in it's dizzying tempo shifting brilliance. Good multi genre looks from Illum Sphere, Jensen Sportag, Ill Blu and Miles Sagnia in the digital realm this week too!
The highly anticipated albums keep rolling in too, no sooner had Nicolas Jaar's sumptuous debut rolled in than we are treated to the excellent Jamie xx meets Gil Scott Heron sound clash, We're New Here. Arriving in an attractive shade of green, the album is a heady, other-worldly soup of sounds which veers expertly between various ends of the electronic spectrum. Highly recommended.
As the weekend draws closer we leave the Londoners amongst you with the nudge that tonight should be spent in the East London surrounds of XOYO to catch Raime, Demdike Stare and John Roberts at the ever excellent BLeeD night. Get there early!