Garden Festival announce first wave of Get Together tour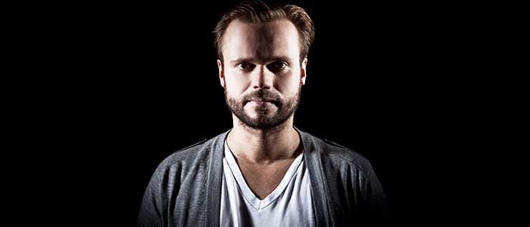 The organisers behind Garden Festival, now established as one of the highlights of the summer festival season, have unveiled the first details of a Europe wide Get Together tour which precedes the seven day event held in Petrcane, Croatia and features the likes of Tevo Howard, Commix, Tensnake and MCDE.
Overseen by Bristol promoters Futureboogie, dates and lineups have already been confirmed for cities throughout the UK  with further events planned in Berlin, Budapest, Sofia and Zagreb amongst others. Speaking about the good work Futureboogie have done, Garden Festival founder Nick Colgan commended them for putting "together some great dates already with promoters we love and have great relationships with. The tour is spreading further for 2011, including European dates and more in the UK. We want to spread some Garden magic and get people in the mood for the main event in the summer."
Proceedings commence in Brighton on Friday February 4 with Mirau boss Tensnake at the helm alongside Futureboogie's El Harvo before moving up to London the next night to take over Plan B's respected Community night with Tevo Howard joined by Commix and Future Disco/NeedWant boss Sean Brosnan. Meanwhile Manchester institution El Diablos host Greg Wilson the same night at regular haunt The Deaf Institute.
The tour picks up a month later on Futureboogie home turf with an impressive lineup of Bonobo, Motor City Drum Ensemble, Julio Bashmore and the FB residents taking over Bristol venue Blue Mountain Club on Friday March 4 before heading to Cardiff the following weekend as Paddy Freeform joins Futureboogie at Cardiff venue Gwdihw on Saturday March 12.  The UK tour ends in Birmingham with a DJ set from Crazy P at Bull's Head on Friday March 18.
The Festival itself, which launched in 2006, has been rebranded this year as Garden Festival Back To Our Roots with the organisors returning to the original ethos of seven days and nights of premier electronic music stretching deep into the Adriatic morning across the pine shaped peninsular site's various stages. Tickets for the event that takes place from Wednesday July 6 to Wednesday July 13 2011 are already available from the website.
The Garden Get Together Tour 2011 – Dates so far
Maxxi Soundsystem & A Garden Get Together presents:
Friday February 4
Audio, 10 Marine Parade, Brighton, BN2 1TL
Tensnake
El Harvo (Futureboogie)
Sam Watts
Neal Lewis
11pm – 4am
Price £6 adv
Electric Minds, Future Disco and Community present A Garden Get Together:
Saturday February 5
Plan B, Brixton Road, London, SW9 7AY
Tevo Howard (Detroit)
Commix
Sean Brosnan & Dom Chung
Basement Boogaloo
£8 / 10
9pm – 5am
El Diablos present A Garden Get Together
Saturday February 5
The Deaf Institute, 135 Grosvenor St, Manchester, M1 7HE
Greg Wilson
Evil KNeil
Dave Walker
10pm – 4am
Price £10
Futureboogie presents A Garden Get Together:
Friday March 4
Blue Mountain Club, 2 Stokes Croft, Bristol, BS1 3PR
Bonobo
Motor City Drum Ensemble
Julio Bashmore
Joe 90
El Harvo
Kid Bongo
Falling Up DJ's
10pm – 3am
Price £TBC
A Garden Get Together
Saturday March 12
Gwdihw, 6 Guildford Crescent, Cardiff, CF10 2HJ
Futureboogie
Paddy Freeform
10pm – 3am
Price £TBC
Freestyle presents A Garden Get Together
Friday March 18
Bull's Head, 23 St. Mary's Row, Birmingham, B138HW
Crazy P (DJ set)
Sam Redmore (Leftfoot)
And guests
10pm – 3am
Price £5