Lost Regis & Female tracks get release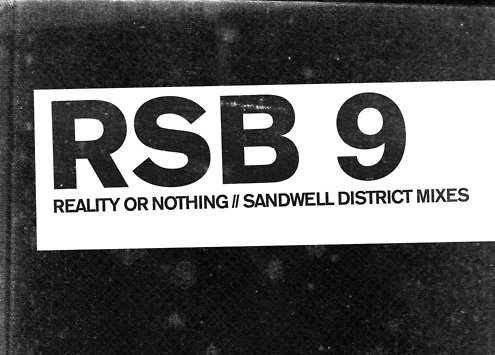 Reality Or Nothing, the surreptitious (and now defunct) side project of UK techno dons Regis and Female, will see a selection of rare and unreleased material remixed by the current Sandwell District stable.
The duo slyly released their material through Chicago's mysterious Housewerk Records in the late 90s. Two 12"s will be released on RSB this week and showcase unreleased original material alongside current mixes from the likes of Silent Servant, Function and Kalon.
The release serves as a neat bridge between the recent Sandwell District samplers and the SD album which can't be too far off now.
Regis fans can also check out the Regis/James Ruskin hookup as O/V/R out now on Ruskin's Blueprint Records (download only for the moment, although we are told the 12″s cometh soon).
Tracklisting:
Reality Or Nothing – Sandwell District Mixes
A1. Untitled (CH Signal Mix)
A2. Untitled (98 Original Demo)
B1. Untitled (Function remix)
B2. Untitled (Silent Servant remix)
Reality Or Nothing – Mixes
A1. Untitled (Female mix)
B1. Untitled (Kalon 08 (Sandwell Mix))
B2. Untitled (98 Original)